CALENDRIER 2019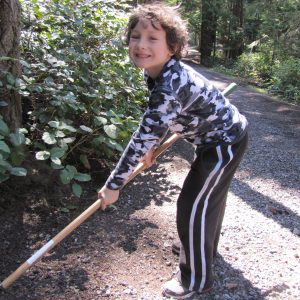 Spring Work Party
Friday – Sunday, April 26 – 28
Adults and children 8+
Cost: $50 per person
WAITLIST
Enjoy springtime in the San Juan Islands and help us get Canoe Island and camp ready for summer. Arrive Friday evening for dinner and a relaxed evening. Saturday and Sunday, split the day between work and play. Work inside or outside at a variety of tasks designed for all ages. Tools and gloves are provided. Then take a spin around the island in a kayak or sailboat, swim in the heated pool, play tennis or try your hand at archery. Bring your enthusiasm, your friends, co-workers, family and anyone else that would enjoy a work party weekend on an island! $50 per person pays for boat transportation round trip to the Orcas Island ferry terminal and meals from Friday dinner to Sunday lunch.
---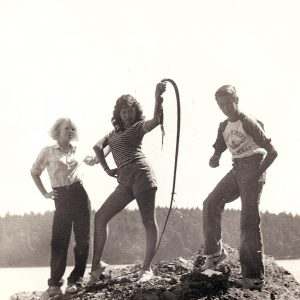 50th Anniversary Celebration and Alumni Reunion
Friday-Sunday, May 10 – 12
All ages
Saturday attendance (lunch through dinner, no overnight): $50 per person
All-weekend attendance camping on Otter Point: $150 per person
All-weekend attendance with tipi housing: $185 per person
Benefactor level: $250 per person (includes donation of $65)
Join us on Canoe Island to celebrate the 50th anniversary of CIFC! In order to accommodate as many alumni and guests as possible on this special weekend, we're offering guests a variety of ways to participate. Guests can come for the whole weekend and stay in a tipi. We also welcome guests who wish to bring their own tents for a reduced fee and camp on Otter Point. Guests also have the option to attend the celebration on Saturday only, with a pick-up from Friday Harbor or Orcas Island. Participants in this weekend will explore the island and enjoy classic CIFC activities such as kayaking, archery, and swimming. We'll also have a historical scavenger hunt, assemble a time capsule, and learn about CIFC's history. For weekend-long guests, meals will be provided from Friday dinner to Sunday lunch.
---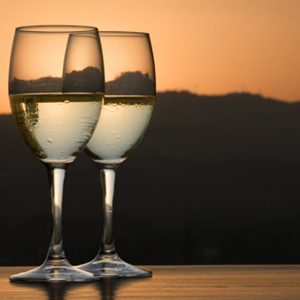 Adult Yoga Benefit Weekend
Friday-Sunday, May 31 – June 2
Ages: 14 with parent and adults
Bronze Level: $250 per person ($90 is a tax-deductible donation to the CIFC scholarship fund)
Silver Level: $300 per person (donation of $140)
Gold Level: $350 per person (donation of $190)
WAITLIST
Join us on Canoe Island for a relaxing weekend of yoga and leisure in support of our scholarship fund! Guests will enjoy yoga classes with Baptiste Power Vinyasa inspired instructor Julie Jessum and participate in other classic Canoe Island activities such as archery, kayaking, and canoeing. Arrive Friday late afternoon or evening; depart Sunday morning or afternoon. Meals will be served from Friday dinner through Sunday lunch.
Video: See how peaceful it is on the island.