A Board of Directors oversees and supports the operation of Canoe Island French Camp to help insure program and facility quality and safety.
Susan West, President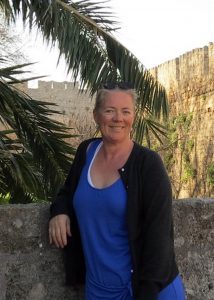 Susan West is an immigration attorney. She and her teenaged daughter Ria and their Golden Retriever Alex live on nearby San Juan Island, where Ria attends the Spring Street International School and sails competitively. The two of them travel extensively, most recently to Costa Rica; Thailand, Burma, and China; Greece, Italy, and of course France.
After graduating from Reed College, in Portland, Oregon, she went to graduate school at UCLA to study conservation biology, and attended the University of Michigan Law School. She loves to kayak, sail, cook, host friends, read, and garden. She is also a bit of a political junkie and is passionate about civil rights, immigrant rights, and art & science education.
Susan and her daughter sought out Canoe Island French Camp because it combines French language and culture, marine and conservation biology, and sailing in the beautiful San Juan Islands. They have formed deep bonds within its community of like-minded yet diverse people. Their love for Canoe Island began at Family Camp in 2011, and Ria has attended camp every year since 2012. Susan joined the board in 2012 and has been president since 2016.

Laura St. John, Joint Vice-President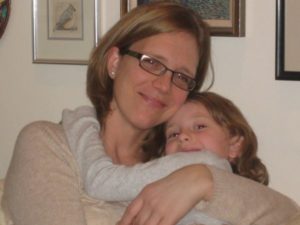 Laura was introduced to Canoe in 2008 through a family camp weekend and the whole family fell in love. They have been to family camp every year since. Her daughter Jillian has attended session 1 since turning 9 in 2011 and younger brother Reed is ready to go summer 2014. Both kids attend the French American International School and are fluent in French. Laura studied French in high school and has a large extended family in the south of France. Laura is a finance controller at Intel. She has an MBA and hopes her extensive experience in long term strategic planning can be put to good use for CIFC!

Aaron Andrews, Joint Vice-President
Aaron Andrews grew up on Puget Sound,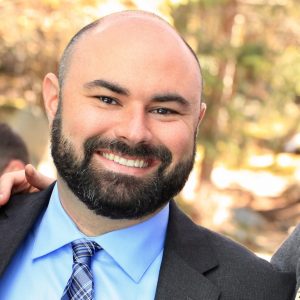 raised with a love for food and cooking. Upongraduating culinary school, Aaron began to travel the globe in search of the best things to eat and drink, including visiting France where he discovered excellent cheeses.
Interspersed between his many foreign adventures, his diverse culinary work experience included time spent working for a small organic farm on Vashon Island, cooking in fine dining establishments in New Zealand & Seattle, and being the owner of an award-winning ice cream manufacturer of eclectic local and seasonal ice cream flavors.
Aaron arrived on Canoe Island for the first time in the spring of 2012, having been hired as the chef for the year. Instantly falling in love with the wonder and beauty of the place, he worked a second summer, and kept connected to the Canoe Island family after that. In the summer of 2016, he and his wife were married on Canoe Island, which introduced the magic of the island to family and friends.
He currently lives in Sweden, and is looking forward to the day when his child can experience summer camp at CIFC.

Heather Jasper, Secretary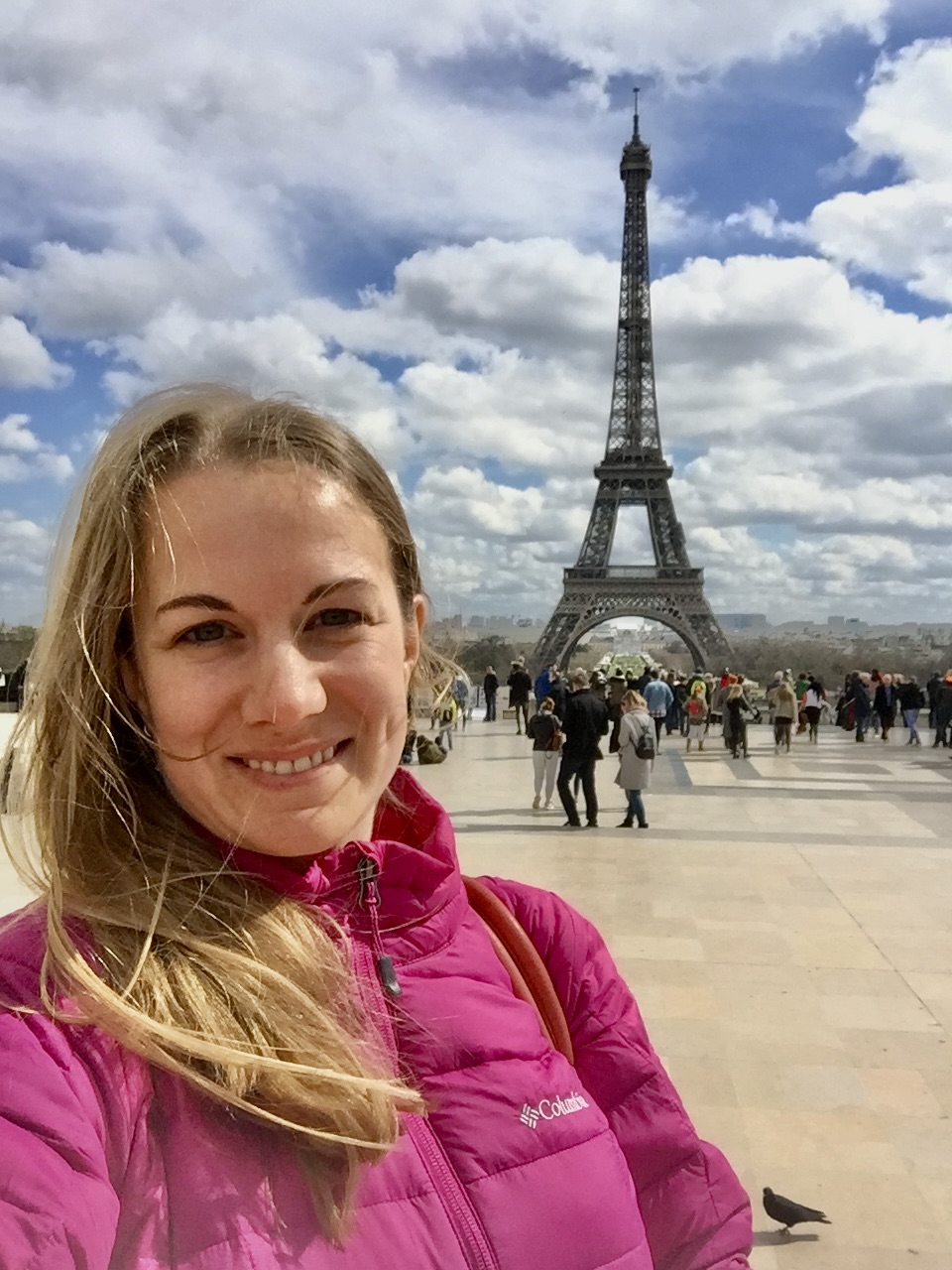 Heather first came to Canoe Island as an infant when her grandmother Skipper wasdirector in the 1980s. Her years as a camper at CIFC cemented her love of the French language, which led to a year as an AFS exchange student in France and then a degree in teaching French. She taught French & Spanish for twelve years before moving to Peru. She is now a travel writer and photographer, based in Cusco, Peru. One of the highlights of her trips home to see family in the US is a visit to Canoe Island!

Shannon Tracy, Treasurer
Shannon Tracy is a CFO for Yalla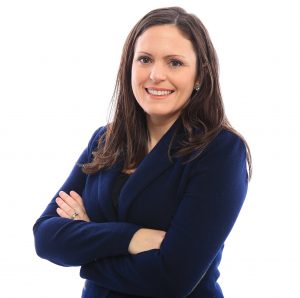 Mediterranean, a Mediterranean cuisine restaurant chain. She grew up going to Canoe Island French Camp as a camper from age 10 to 16 years old and then returned for three summers as a counselor and Program Director. Shannon has been heavily involved with Canoe Island alumni since her graduation from UC San Diego, where she earned her degree in Economics and a minor in French Literature. Canoe Island was a major influence on why she pursued French in her college studies. She looks forward to the day her daughters, Amelie and Juliette, are old enough to attend French Camp.
Teresa Eyler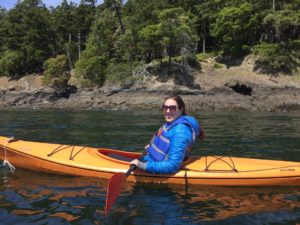 Teresa Eyler is a high school French teacher in the Seattle area. She fell in love with the French language and culture while studying abroad in France during college. Although she grew up in Washington State, it took living 5000 miles from home to find out about Canoe Island. She was a counselor and program director for four summers and comes back for yoga and reunion weekends at least once a year. She had the opportunity to live and work on Lopez Island through a camp connection, and loved the island culture and community. Between Lopez and Canoe, she learned to throw pottery, knit, sing in a choir, and speak (a little) Spanish.
Teresa loves to take advantage of summers off to travel, and tries to go back to France as often as possible. Friendships made on Canoe have been long-lasting, and she feels lucky to have the time to visit these friends all around the world. When she is not teaching and traveling, she is singing in Seattle Ladies Choir, playing trivia, watching movies, or playing board games. She is thrilled to give back to the organization and community that has enriched her life so much.

Creighton Hofeditz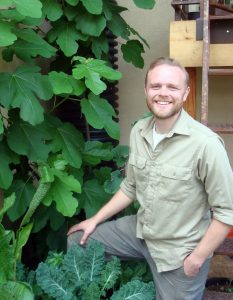 Creighton Hofeditz is a teacher and designer from Denver, Colorado. He first came to Canoe Island in the summer of 1998 as a 12-year old camper, and returned for three more years after that. He was then a counselor for four years, including one as Program Director. While he obtained a degree in theater from Northwestern University and his travels took him to Japan to teach English, he regards Canoe as the single most impactful experience and relationship of his life–tracing friends, music, a passion for teaching, and an abiding connection with the San Juan Islands to his time there.
After two years apprenticing on a permaculture homestead on Orcas Island, Creighton spent 6 years teaching public middle school in Denver. He currently focuses on adult education, design, and advocacy in the field of sustainable design and practice in urban areas. Most recently he started a job as the Director of Permaculture and Perennials with Denver Urban Gardens, and is in charge of a new initiative to plant food forests throughout the Denver area. He is excited to work on the Canoe Board to help strengthen and enrich the place that has given him so much.
Mathieu Lemerle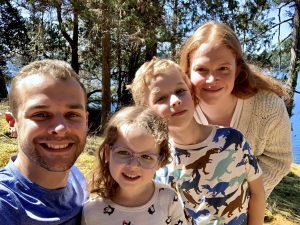 Mathieu is an engineering manager and leads operations engineering and innovation for Starbucks, in Seattle. He is originally from Lille, France, and was a counselor on Canoe during the summer of 2008. Mathieu has a Master's degree in Mechanical and Automation Engineering from ICAM School of Engineering (France), and completed his thesis as a research scholar at Harvard University.
Although he only spent one summer as a counselor, Canoe Island has had a big impact on his life. Mathieu met his wife Eugenie on Canoe Island, where she was a counselor for two summers in 2007 and 2008. They have two children who were finally able to visit the island during family camp in September 2021. They both love Canoe and can't wait until they are old enough to be campers.