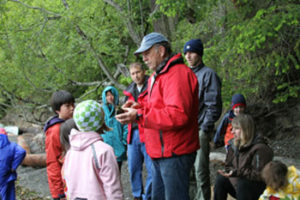 Canoe Island is available for use by schools, youth groups, and families that are interested in conducting high-quality residential or day-only education programs with or without French for up to 50 participants. Students, program leaders, and adult chaperones to live for a week or weekend on a beautiful island while participating in a custom education program that addresses the intellectual and academic needs of the participating students. The program content can be specific (French language, marine biology, island ecology, astronomy, geology, team building) or it can be an interdisciplinary mix of any of these topics or others.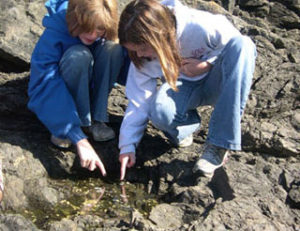 The group program fee covers full use of all Canoe Island camp facilities and boats, three meals per day, full use of CIFC teaching resources, and leadership to the level desired.
Groups can access the camp from Friday Harbor via water taxis, via float plane from multiple Northwest locations, or via the camp's 27-foot landing craft from the ferry landings on Orcas Island. Please contact us for program specifics by reaching out to info@canoeisland.org to speak with director Margaret or call 360.468.2329. We hope to hear from you!