Half of our counselors come from France specifically to bring French culture and a native accent to campers. We personally interview every candidate, receive at least two positive professional references, and do background checks on all staff including our support staff. French applicants come with the highest recommendations from respected international counselor agencies that interview them, check references, do background checks and guarantee their respectability. Together with the American counselors, they form an energetic, enthusiastic and fun team to provide a memorable summer experience for your child.
Co-Executive Director

Ben Straub, originally from Eastern Pennsylvania, serves as Canoe Island's executive director. Ben brings fine technical and mechanical skills to most applications of construction, woodworking, metalworking and manufacturing. Before coming to Washington, he produced and sold museum-quality kaleidoscopes and wooden accessories that were represented in approximately 130 galleries nationwide. Ben has been involved with two philanthropic efforts in South America.
Co-Executive Director

Margaret Schafer has filled many roles on Canoe Island (including animatrice!) and now serves as the Camp Director. She hails from Illinois and has a background in French and English literature, as well as a graduate degree in information science. She has studied, traveled, and worked in France. Margaret lives year-round on Canoe Island with Ben and their dogs and their daughters, Odette and Delphine, and enjoys metalworking, woodworking, and hiking in her free time.
Program Director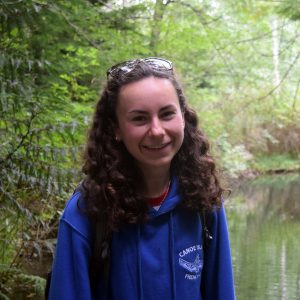 Isabel Alexander, originally from Seattle, has held many previous roles on Canoe Island including counselor, assistant, and even camper! She now serves as CIFC's program director and is so excited to be living full time in the San Juan Islands. Isabel attended Bowdoin College in Maine where she graduated with a degree in environmental studies, French, and biology. During college she also spent six months living with a host family in Bordeaux and Hossegor, France. In her free time, she enjoys dancing, running, writing, and hiking.
Island Caretaker
Dusty Caldwell, originally from the Upper Peninsula of Michigan, is part of CIFC's facilities team. Prior to moving to the San Juan Islands, Dusty worked at a YMCA camp in Alabama. There he was part of the facilities team and he also led the camp's dirt bike program. Dusty's hobbies include woodworking, metal detecting, hiking, camping, and thrifting.

Outdoor Educator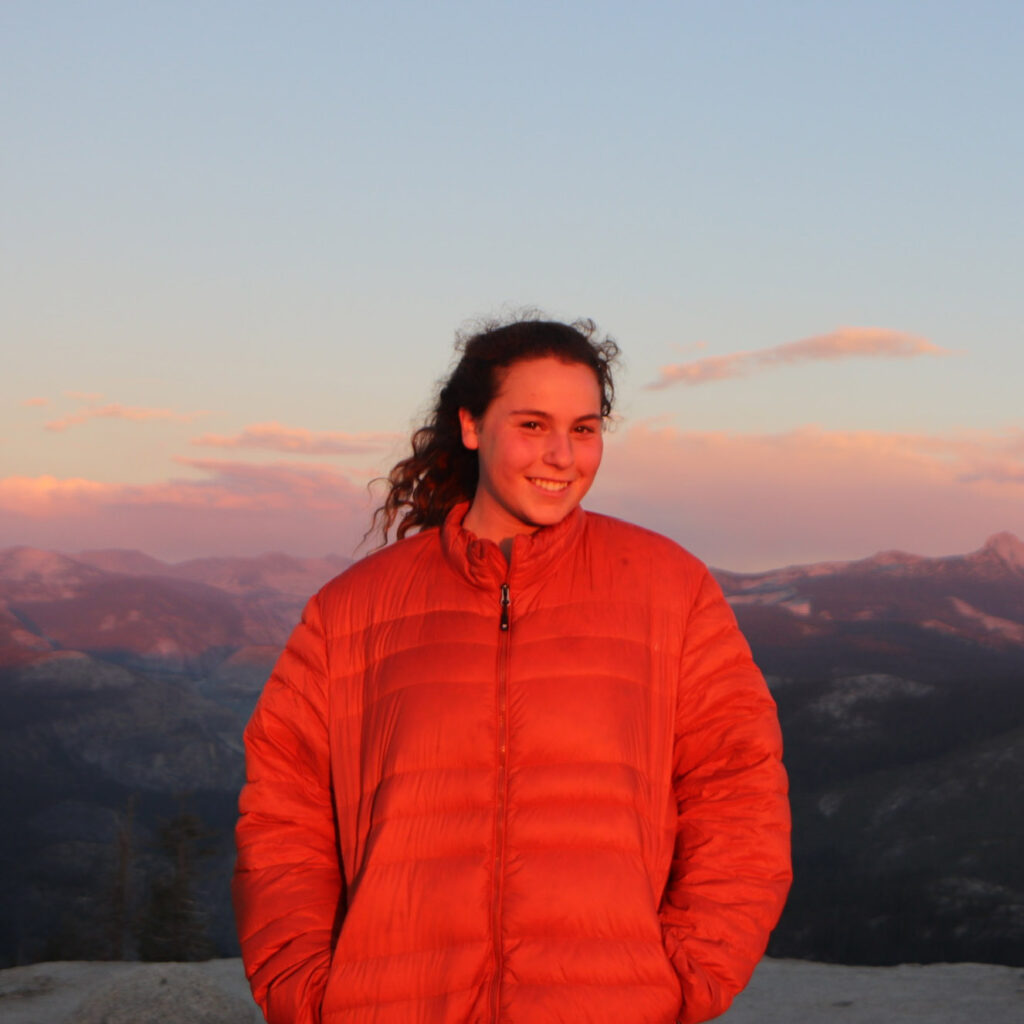 Ali Morrow is a Washington native and serves as CIFC's Outdoor Educator. Inspired by the wealth of biodiversity on Canoe and around the San Juan Islands, she loves to share her knowledge of the islands' flora and fauna with campers. Ali's background is in Earth Systems and Political Philosophy and is a certified EMT, Wilderness First Responder, and Salish Sea Marina Naturalisit. In her free time, Ali enjoys ceramics, kayaking, hiking, and traveling.
Camp Dogs – Eloise and Adelaide

Eloise and Adelaide (Margaret and Ben's dogs) live year-round on Canoe Island. They are sweet and well-behaved Australian Shepherds who love playing catch and learning new tricks. The dogs spend most of their time outdoors and do not enter the dining hall or tipis or go on the pool deck.
Camp Dog – Cecilia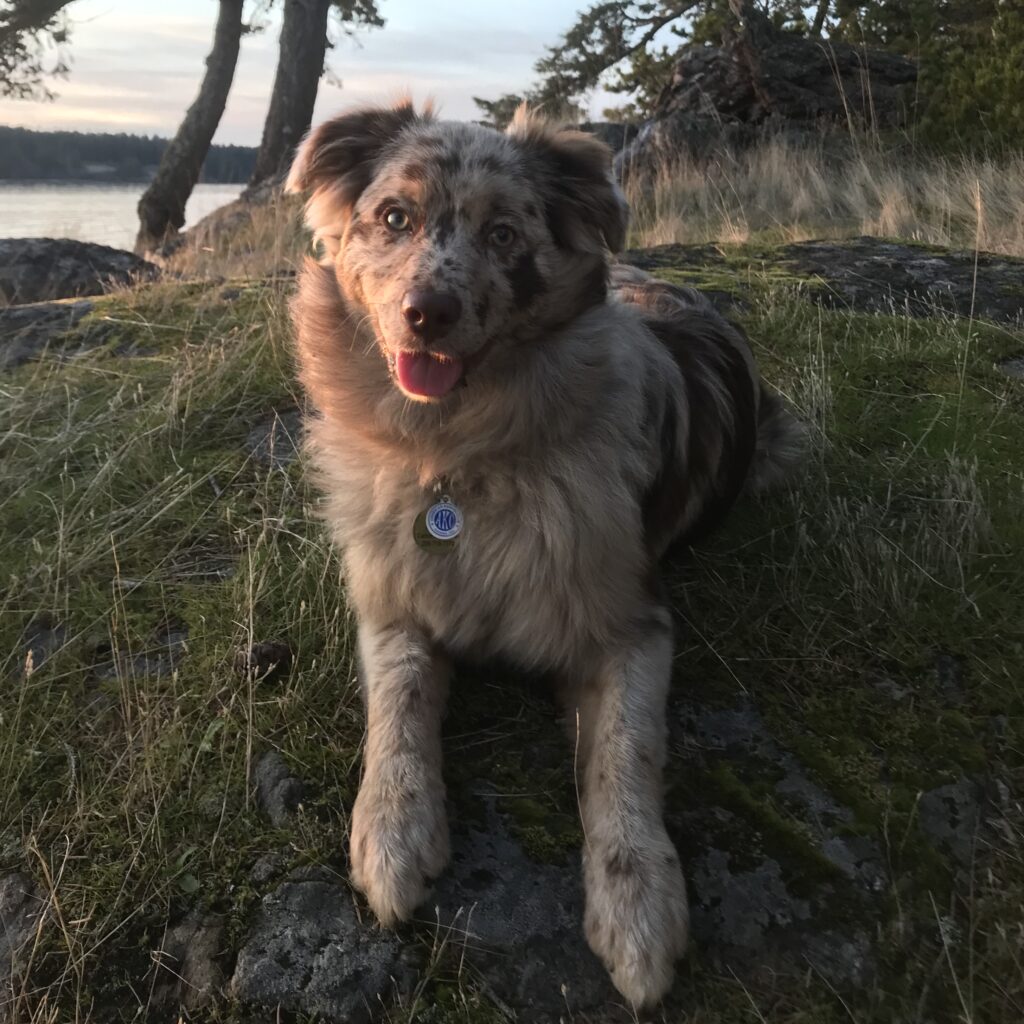 Cecilia (Isabel's dog) also lives year-round on Canoe Island. She's a red merle Australian Shepherd from Chehalis, WA. Cecilia enjoys playing fetch, frolicking on the beach, and hiking on Orcas Island. She's sweet and fun-loving and adores Canoe Island.
2023 SUMMER STAFF
Amanda Hopper-Moore – Counselor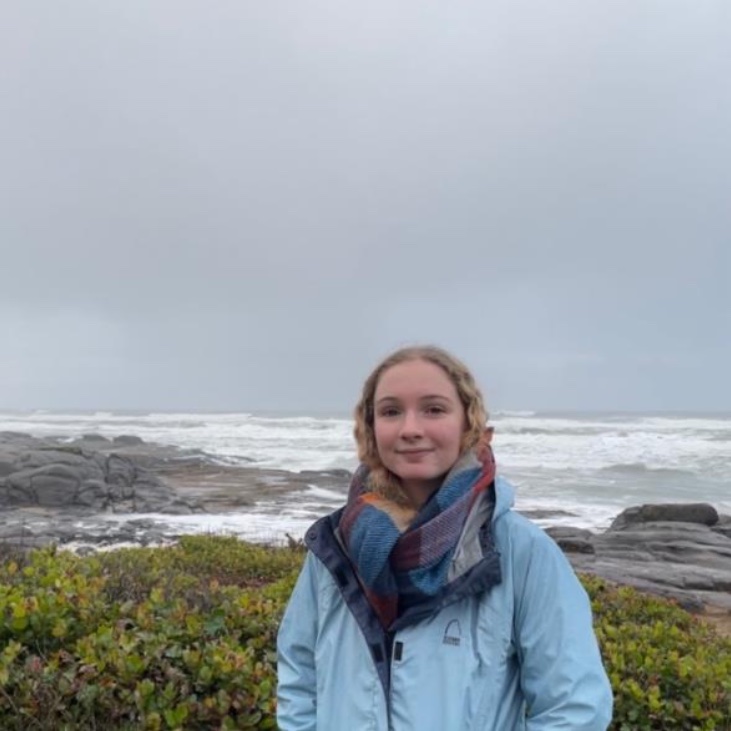 Salut! My name is Amanda and I couldn't be more excited to be a camp counselor at Canoe Island this summer. I first attended Canoe Island in 2013 with my K-12 French Immersion program from Eugene, Oregon. Currently, I am studying Environmental Science and French in Corvallis at Oregon State University, so I am looking forward to sharing my passion for nature and French with you all! I love spending my time exploring the outdoors (anything from backpacking to paddleboarding) and doing all sorts of creative things like playing music, dancing, and crafting. I'm very grateful to get to join everyone this summer on a new adventure and I can't wait meet you all. À bientôt!
Andrés Bolivar – Counselor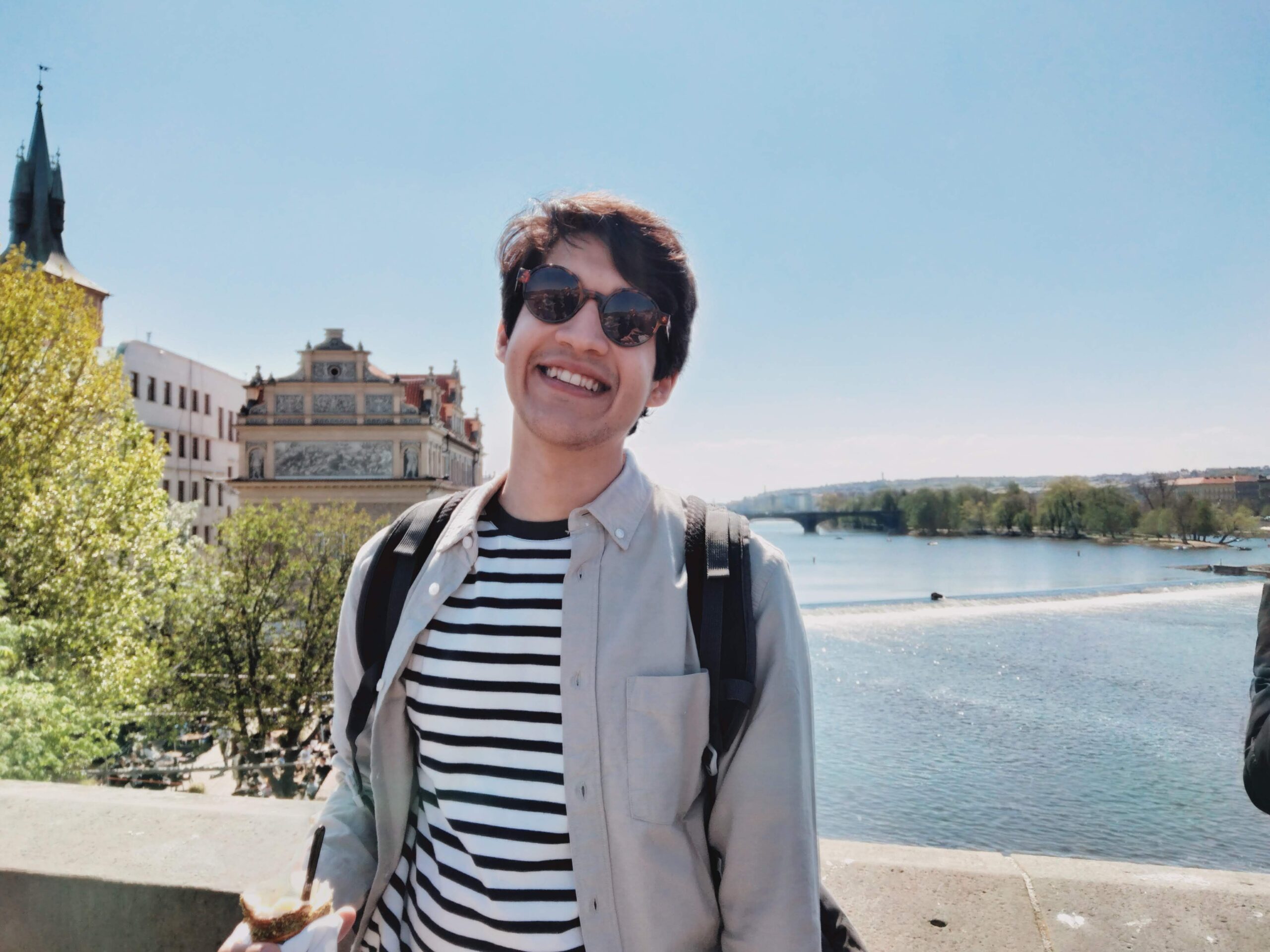 Rebonjour les amis! Je m'appelle Andrés et j'ai 25 ans. Je suis vénézuélien d'origine et j'habite en Europe depuis l'automne 2021. J'ai passé la plupart de l'année 2022 en France et en République Tchèque où je fais mes études actuellement :). Cette année j'ai la chance de pouvoir rejoindre l'équipe des animateurs pour une deuxième fois et j'ai vraiment très hâte de vous rencontrer cet été ! Un fun fact sur moi c'est que je parle 5 langues! – Ça fait de moi un "language nerd" du coup 🙂 . J'aime aussi l'interculturalité, la photographie, la musique et la littérature. Avec moi vous vous attendez à faire des activités surtout culturelles et culinaires, ainsi qu'un peu de danse, de musique, des activités aquatiques et voir plus! Tout avec une touche française! À très bientôt !
Ania Tureczek – Session 4 Counselor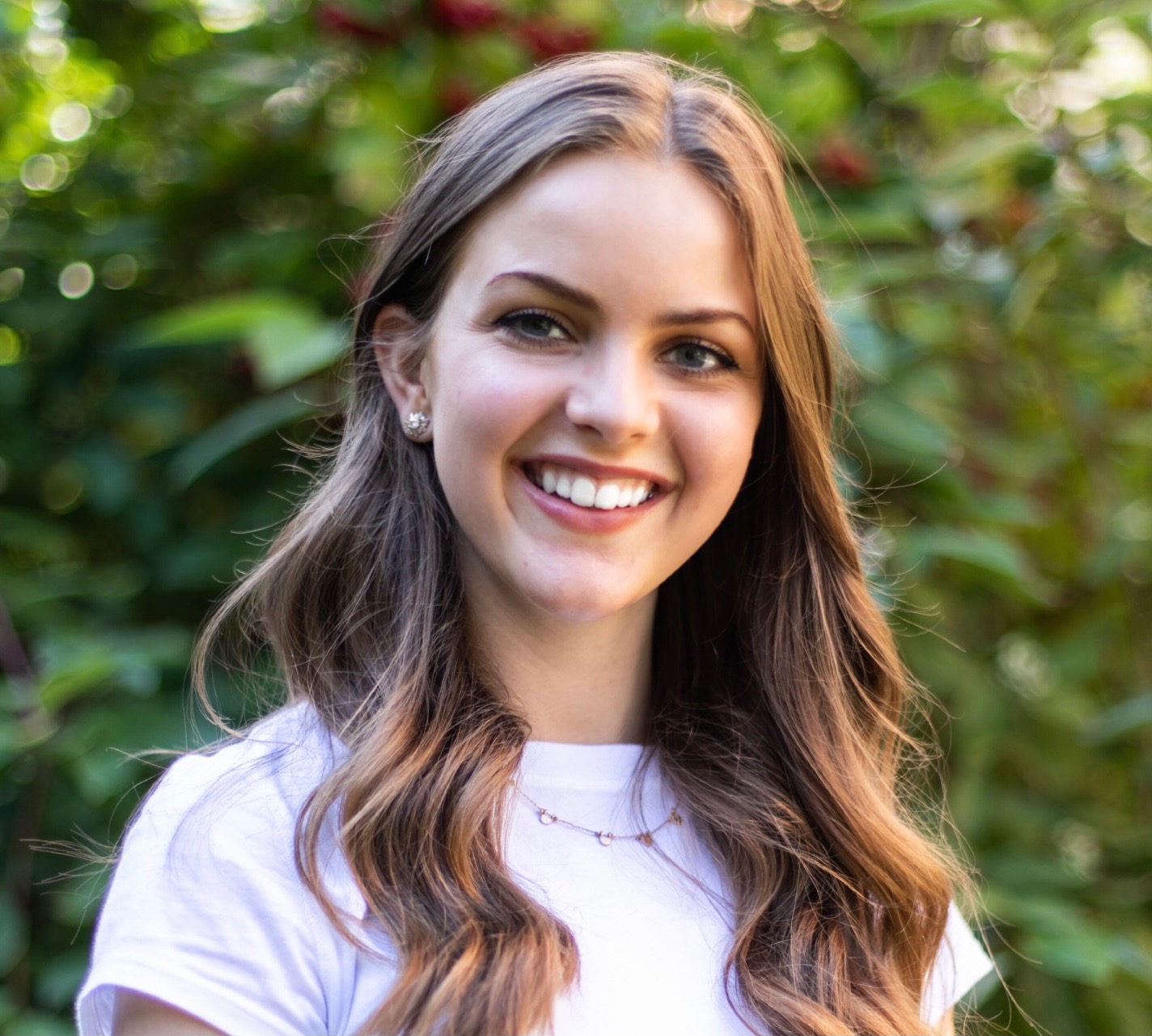 Salut à tous! My name is Ania (pronounced On-ya) and I am super excited to be returning as a counselor for Session 4 this summer on Canoe Island! I am originally from New Jersey and I now live in Seattle. Currently, I am in the Honors Program at the University of Washington where I am studying Public Health and French. At UW, I run the French Language Association which is a club for students to meet other French speakers and practice with one another with café meetups, game nights, and more! My dad's side of the family is from the Normandie region of France, so I visit France every year or so to see my relatives. In my free time I love cooking, doing yoga, and hiking the beautiful trails of the PNW. I can't wait to meet you all this summer, à bientôt!
Axelle Salvador – Counselor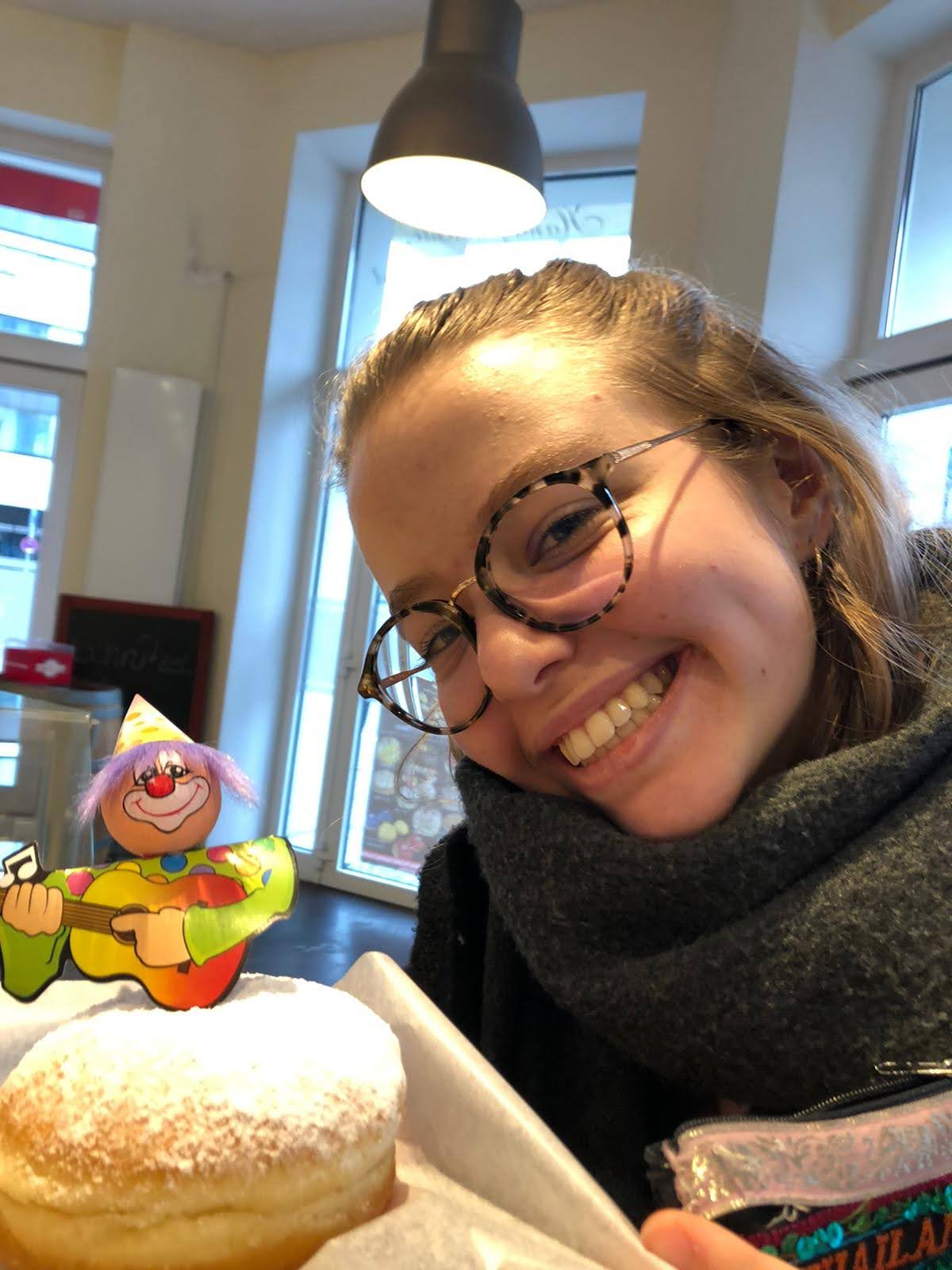 Salut ! My name is Axelle and I'm so excited to get to know all of you this summer! I'm currently a history student in Paris. I'm working on conspiracy theories so don't be alarmed if I know a little too much about the Illuminati. I've also lived in Lyon, The Hague and Zurich. My German is okay but my Dutch is awful, which is something I'm actively working on (mostly Duolingo for now, I should be fluent before we meet). I love languages, biking, reading, rock music, playing the flute and just goofing around! À très vite, j'ai trop hâte de vous rencontrer ! On va passer un super bel été 🙂
Connor Seymour – Counselor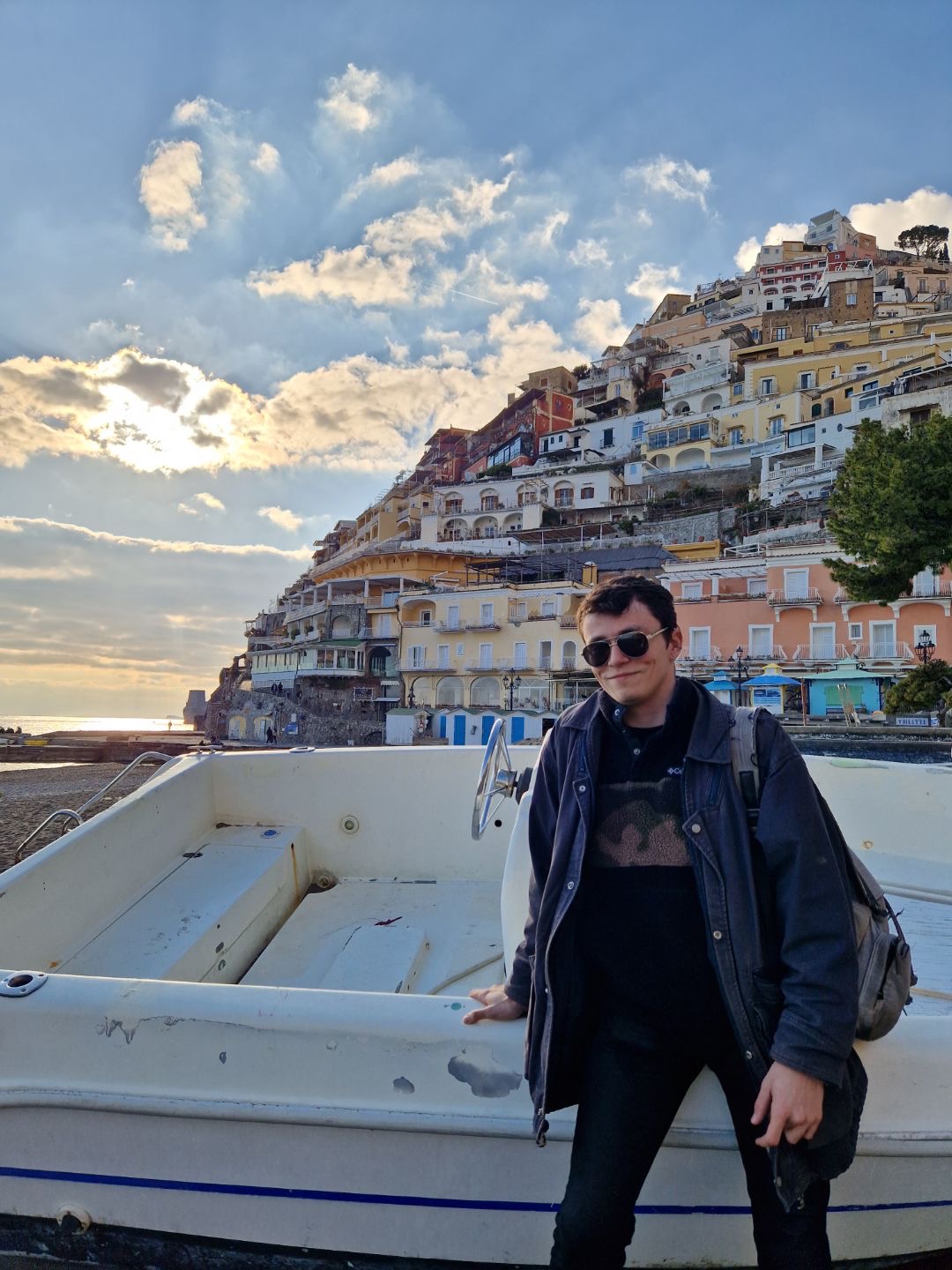 Salut tout le monde! My name is Connor and I'm excited to start my first year at Canoe. I grew up in Houston, TX, and went to Reed College in Portland where I studied Digital Art. I've been living in France for two years, in both Normandy and Occitanie, and aim to become an English teacher in French lycée. In my spare time, I love playing retro video games, hiking, making art, and hunting for new music (J'aime bien les chansons françaises des années 80…) Looking forward to soaking up the sun and getting to practice French together in beautiful Washington! J'ai hâte de vous rencontrer!
Gaël Vidal – Counselor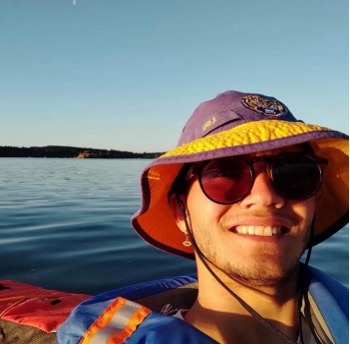 Salut salut les campeurs ! Moi c'est Gaël, I live in the south-east of France, in Valence a city along the Rhône river ! I just graduated as a history and geography teacher, I've been working in language or ski camps all year and substituting in French middle schools while I'm not traveling the world! I'll be BACK for my second summer!! Passionate about American football, dance, cultures or large group games, I can't wait to have fun and live with all of you previous campers or newcomers for the best time we can possibly get out of those moments. I'm glad to be back this year on Canoe; it's been my main focus since I've been experiencing such a beautiful experience while meeting campers or team members and building great friendships and unforgettable moments or experience living on this island. Planning terrific theatre plays, nature sports activities, festivals, active fun French learning and expecting big time tents energy, I'm excited to welcome you in such a safe/beautiful island full of resources to live the complete experience. I'm also really excited to share my culture and everything I know about my country the history, the language, the traditions… You can all expect this year to be bussing (….) as I've learned that is how things are on Canoe. Can't wait to be there with you all !!!!
Grace Shipley – Counselor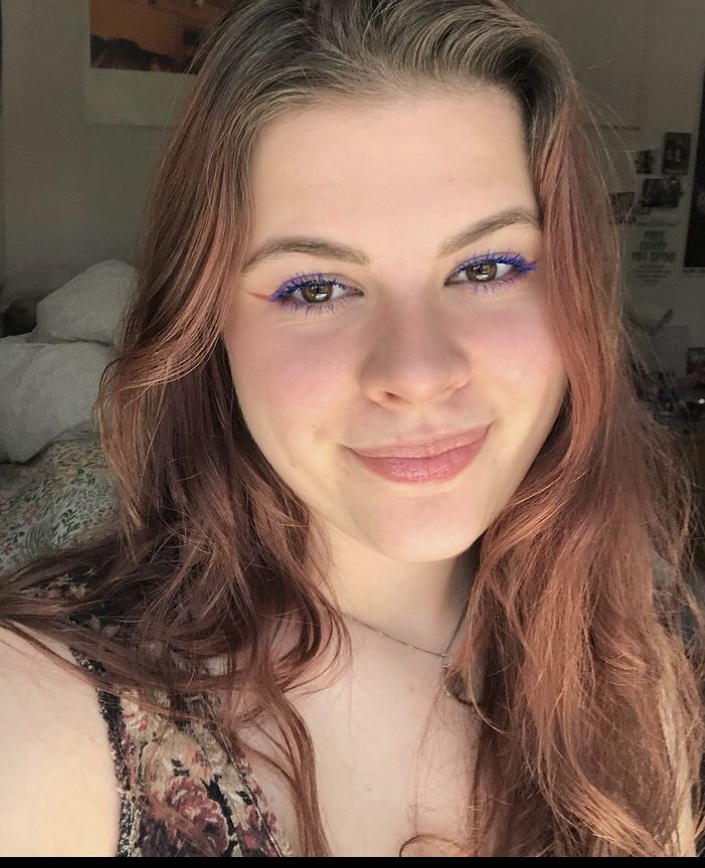 Salut! My name is Grace, and I am so excited to be a counselor at Canoe Island this summer! I was a camper for many years so I feel extremely happy to be going back. At the moment, I am finishing my second year of college at Sarah Lawrence, in New York, where I am studying psychology, studio arts, and literature. I grew up in Seattle, but now split my time living between Seattle, New York, and Madison, Wisconsin. I have been lucky enough to have also lived in Château-Gontier, a town in the northwest of France, and next year plan to study abroad in Amsterdam! When I am not studying, I spend my time working at an elementary school, going to art museums, exploring new places, painting, being outside, and drinking tea. I also love a good board game. I am so excited to be able to come back to Canoe, and cannot wait to meet everyone! A très bientôt!
Iris Thwaits – Counselor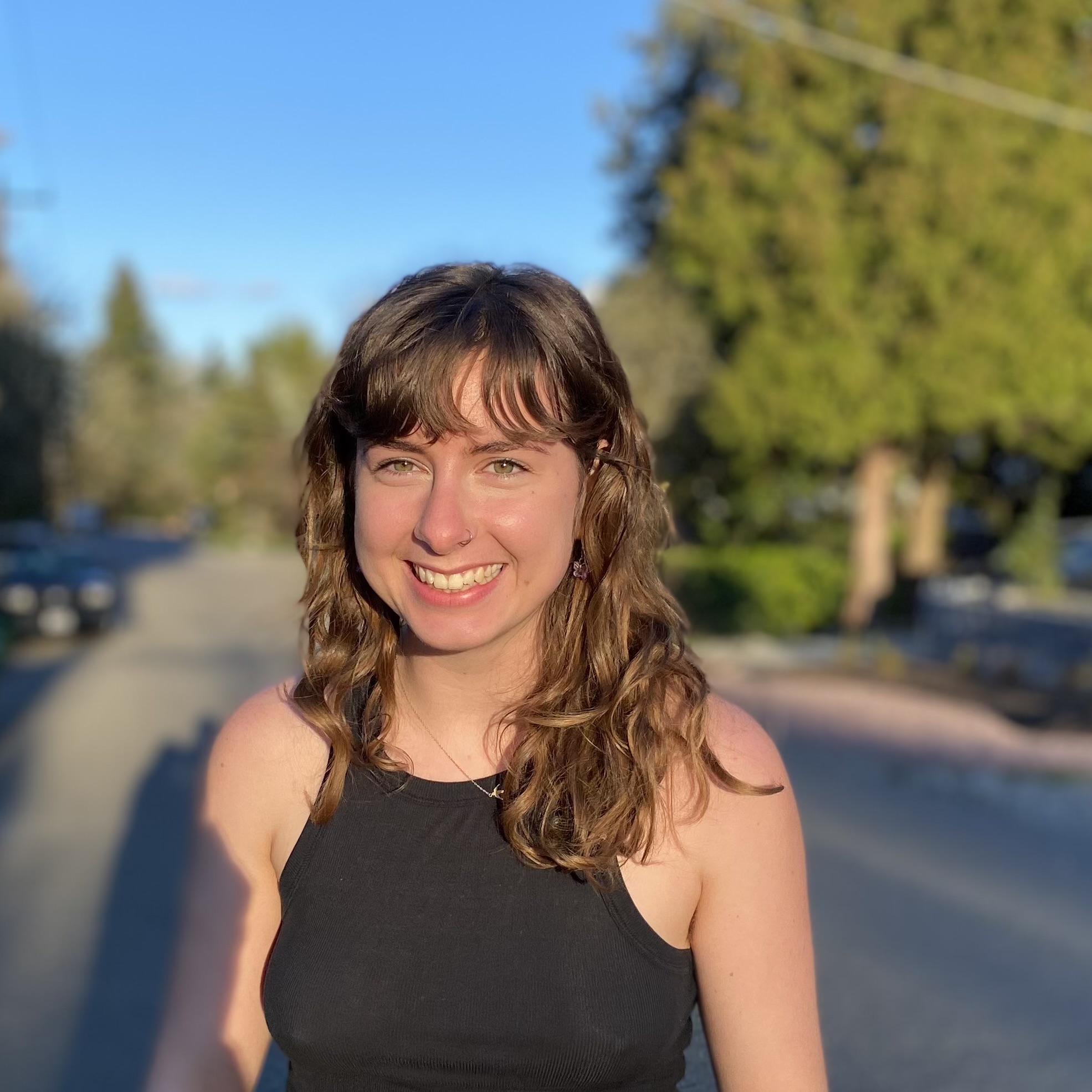 Salut! My name is Iris and I am so excited to be spending my second summer as a counselor at Canoe. Before being a counselor I spent two summers as a camper back in 2015 & 16 and the joy and wonder of Canoe and the San Juan Islands have stuck with me through the years. I grew up in Seattle and graduated last year from Whitman College with degrees in English & French, after which I spent the past year traveling in France & neighboring countries and getting back in touch with my Seattle roots. I fill my days lately with lots of running, writing, dancing, crafts of all sorts, and seeking out the best sunny spots for basking. Trop hâte de vous rencontrer!

Joey Henderson – Counselor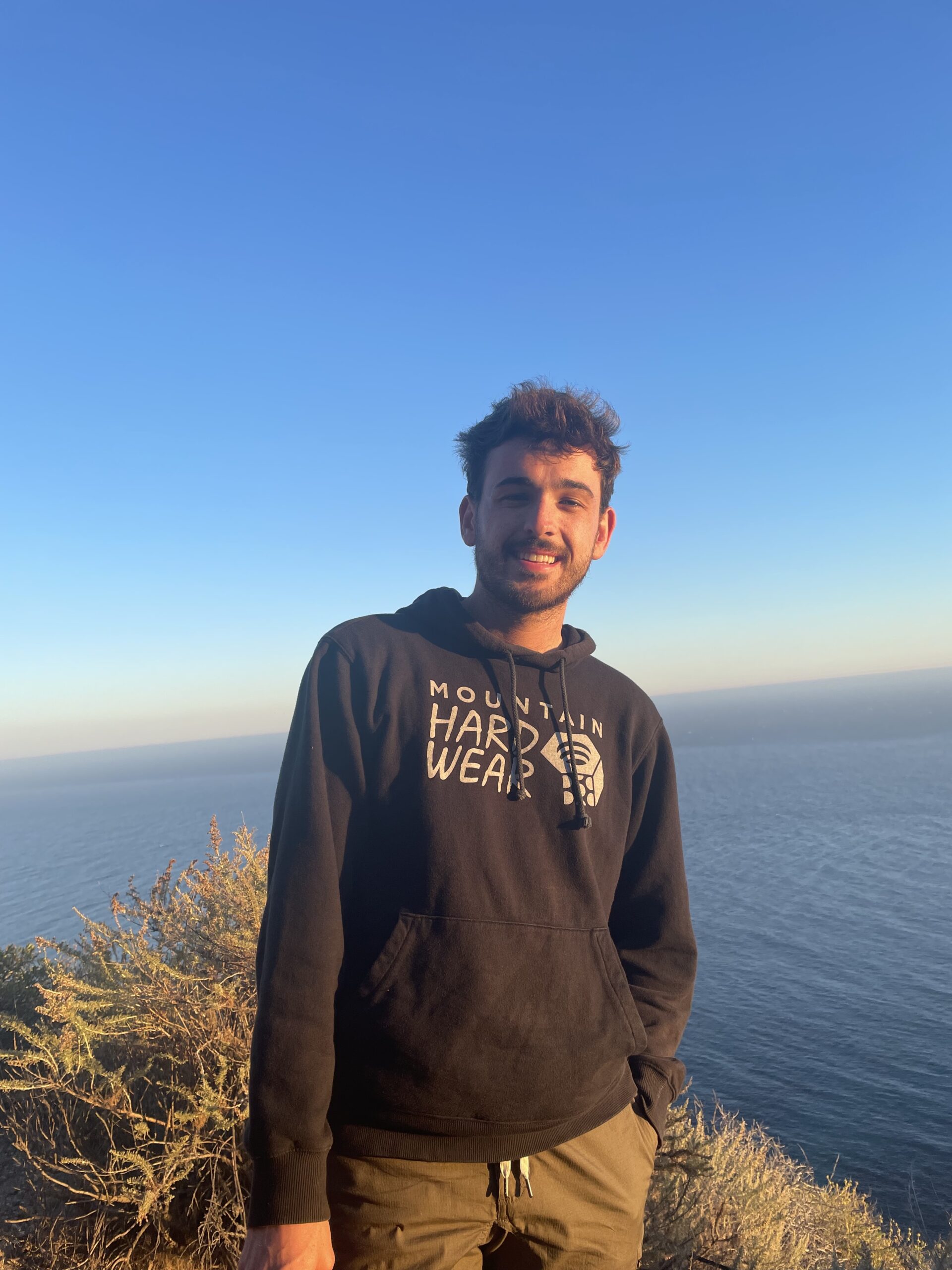 Salut tout le monde ! I am so excited to spend the summer on Canoe Island as a first-year counselor. My name is Joey, and I am originally from Portland, Oregon. I am currently living in Martinique, an overseas French department in the Caribbean. Last year, I WWOOFed at a 17th century water mill in the Loire Valley of France, and I also worked as an English teaching assistant in the central region. I love any sports that get me out in the water– surfing, swimming, waterskiing, paddleboarding, kayaking– you name it! A bientôt sur l'île !
Julian Tiffay – Sessions 1 & 2 staff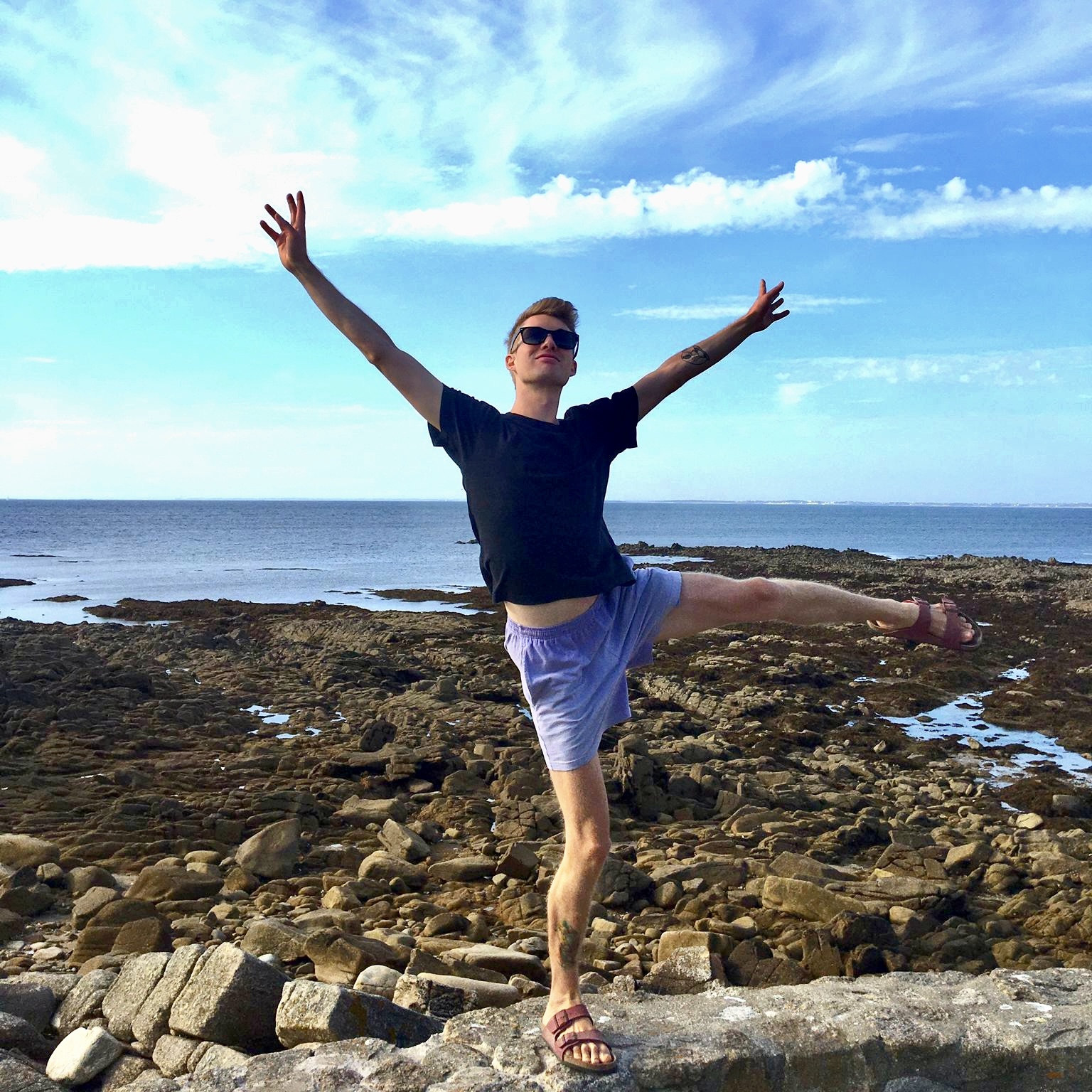 Salut les ami.e.s! Je m'appelle Julian, and I'm very much looking forward to another season on Canoe. I currently live in the small village of Mallaig, in the Western Highlands of Scotland. When I'm not teaching, I enjoy hiking, reading, practising yoga, and occasionally dashing in (and quickly back out of) the rather chilly sea. J'ai très hâte de tous.tes vous rencontrer et de passer un merveilleux été ensemble!
Monrique Hennig – Head Counselor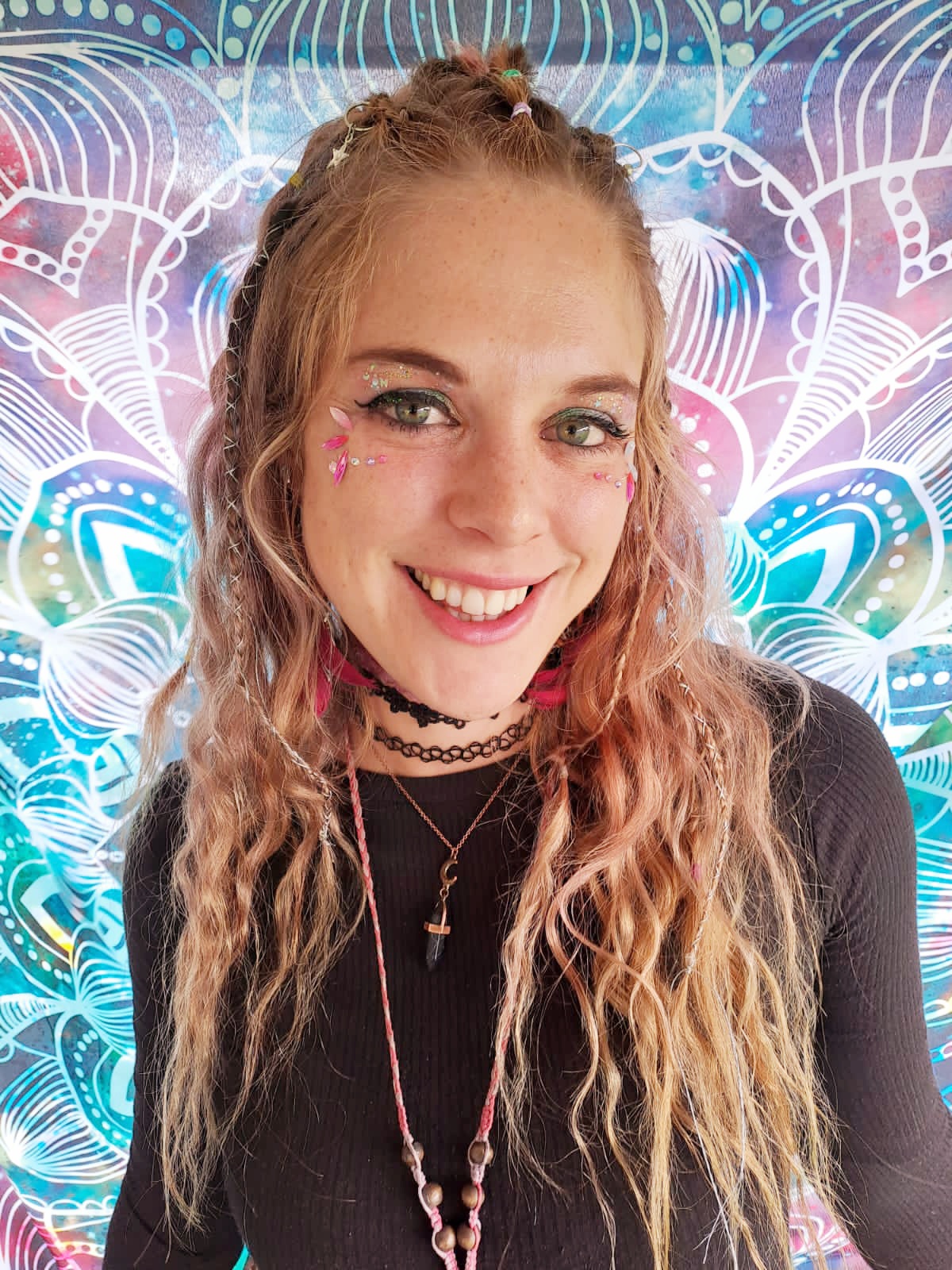 Coucou les amis ! Je m'appelle Monrique et je viens de L'Afrique du Sud. I will be coming back to Canoe for my third Summer this year. I was a counselor before and feel very honored to be coming back this year as Head Counselor. I have spent time living, working and travelling in France and throughout Europe. I am passionate about yoga, art and languages. I spent some time traveling in Central America in 2022 after camp. I am currently living and working from home on a farm in South Africa. I have been focusing on my art and painting as much as time allows. My dream is to one day have a successful art business that will allow me to travel and create as much as I want. I am very excited to be returning to Canoe this year, which I consider as my second home by now. I'm looking forward to seeing old familiar faces again, as well as getting to know all the new campers!
Mowgli Legein – Counselor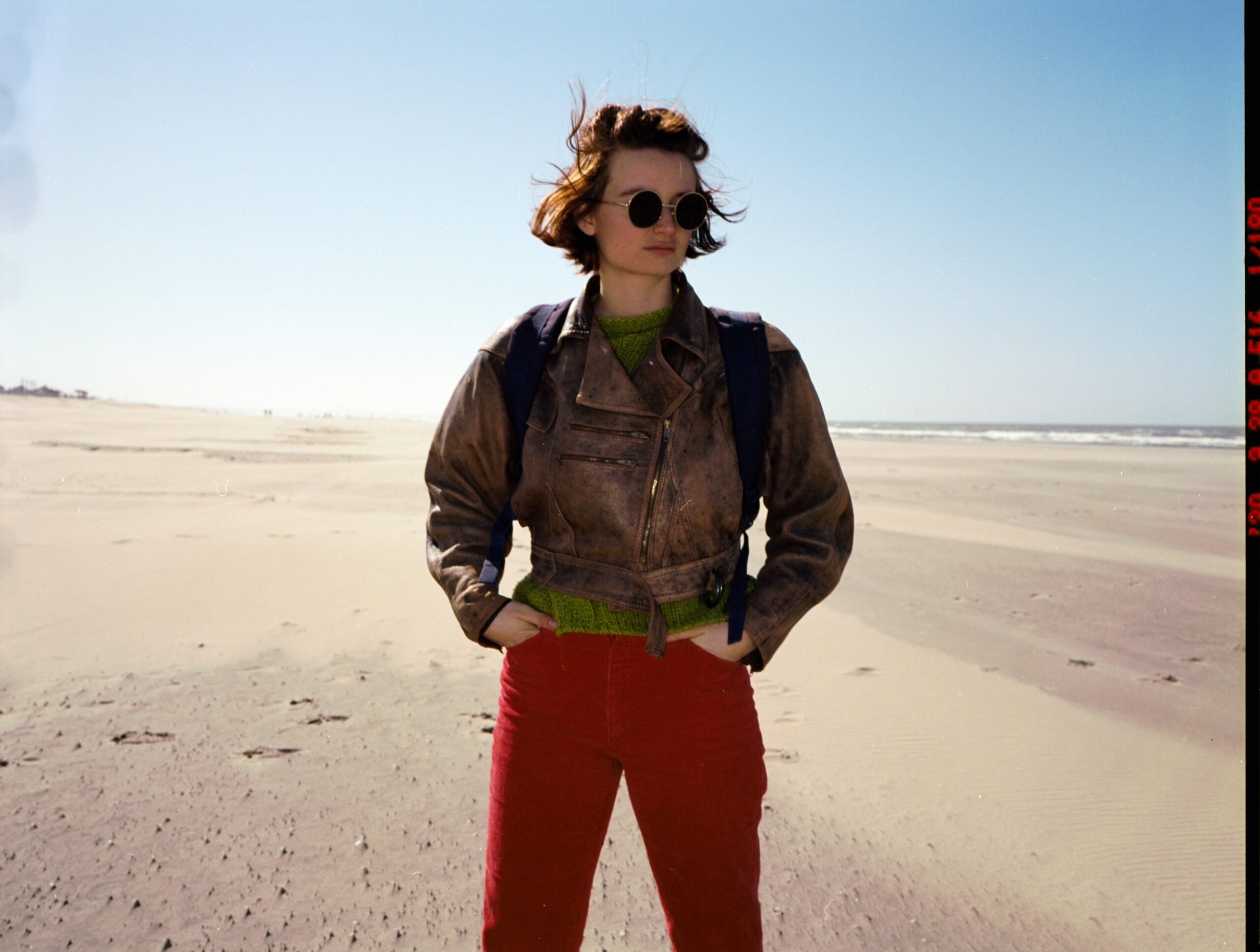 Coucou tous le monde ! My name is Mowgli ( yes, like in the jungle book ) I'm Belgian but grew up in the South of France. I studied history, philosophy and anthropology in the Netherlands and I'm currently volunteering and teaching English in a school in Guatemala till the end of spring. I'm very fond of nature, stir fry noodles, nice conversations and campfires. And I'm excited to meet you all in Canoe this summer ! A bientot !
Nia Price – Session 4 Counselor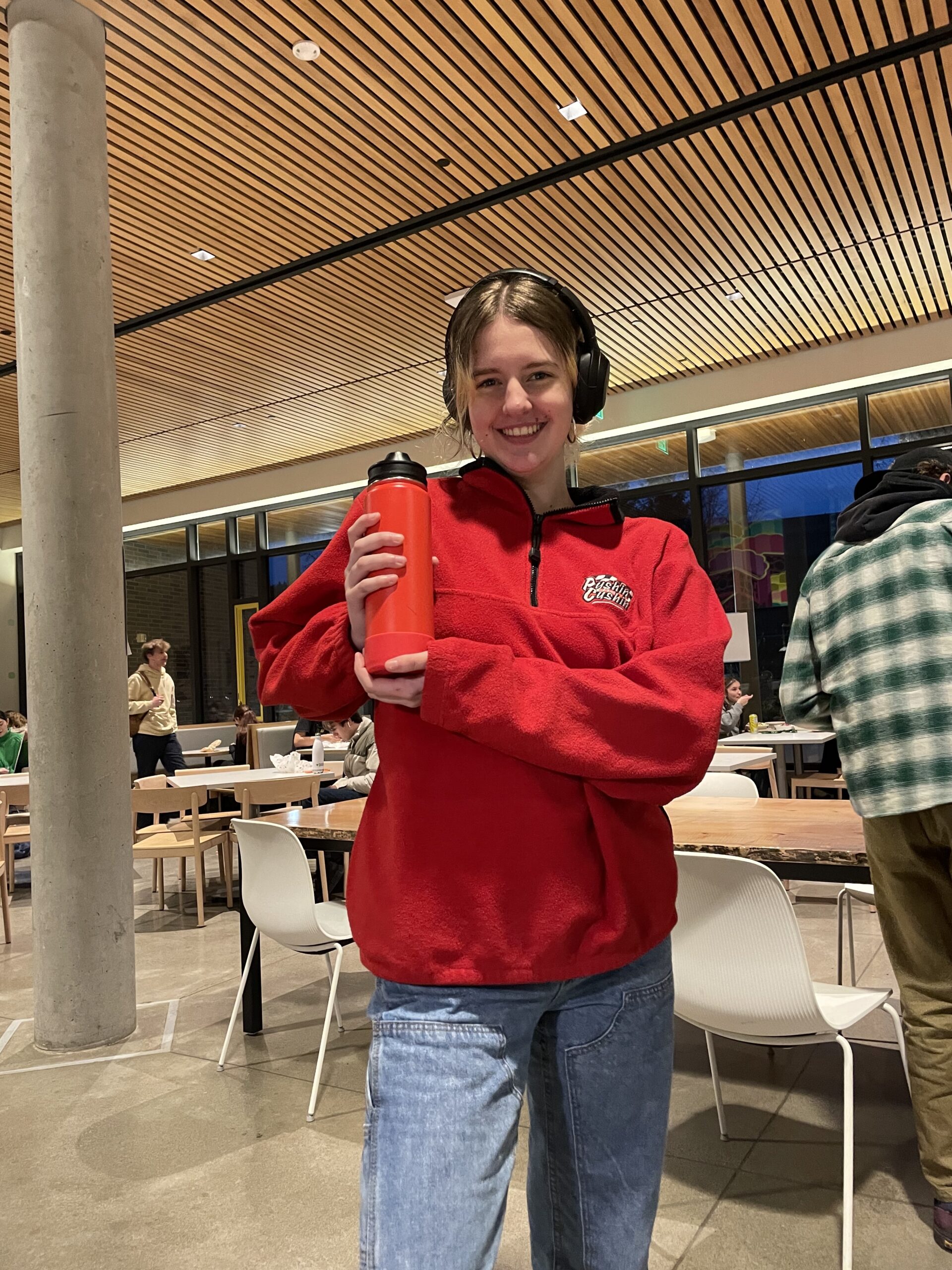 Salut tout le monde. My name is Nia and I'm so excited to be back on Canoe as a counselor after having spent so many of my summers on the island as a kid. I'm originally from Seattle, Washington but I now live in Eugene, Oregon where I am studying mathematics at the University of Oregon. I've spoken Spanish my whole life and started studying French in middle school which I am still learning. When I'm not doing math homework I like to play the piano, listen to music, crochet, or go exploring with my roommates. I also love spending time outside and in the water which I'm really looking forward to being able to do again. I cannot wait to meet everyone! À bientôt!
Sophie Feldman – Counselor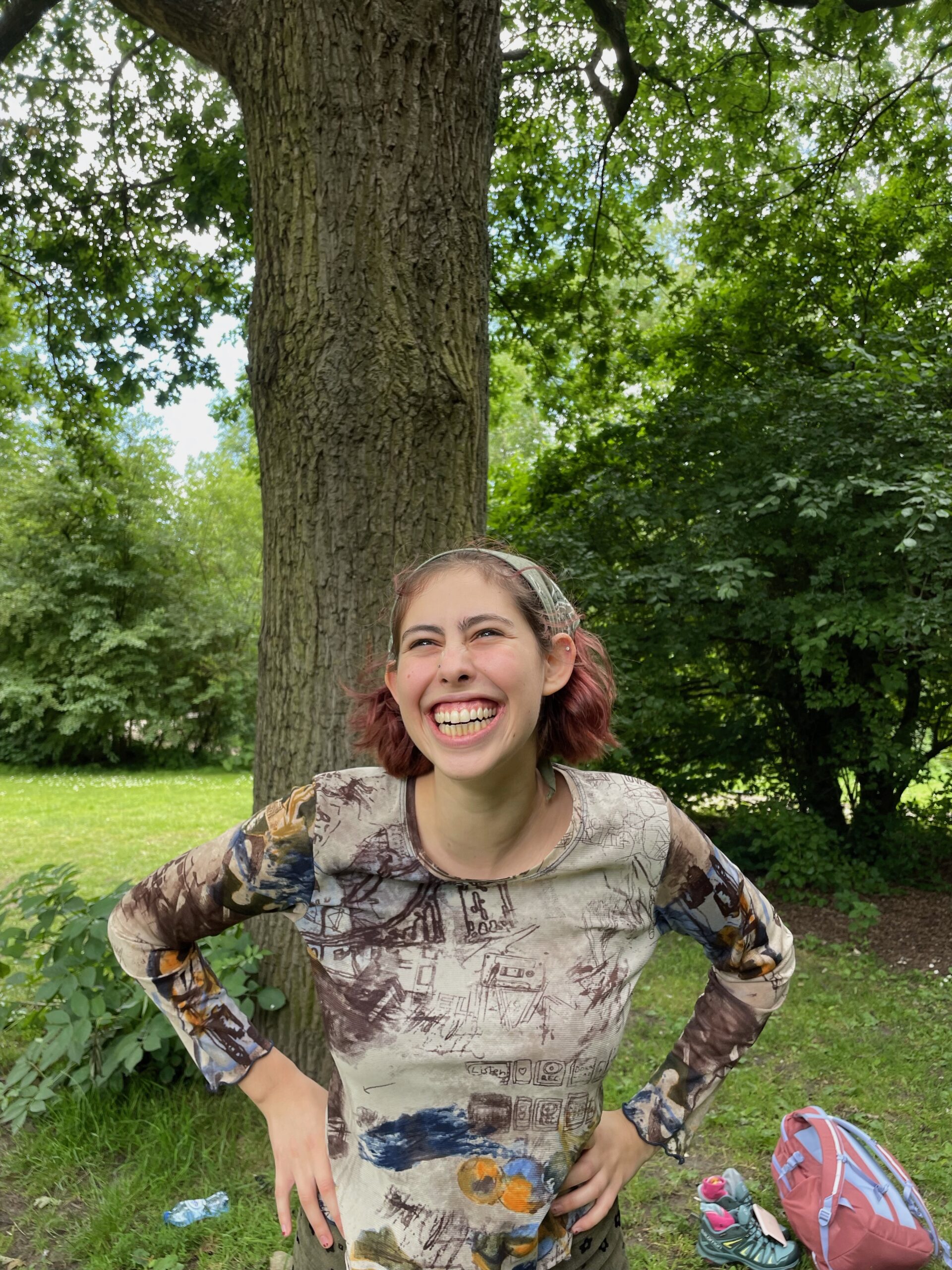 Salut tout le monde! My name is Sophie and I am full of excitement to be spending my summer at Canoe Island in the beautiful San Juans, surrounded by an incredible group of counsellors, campers, and staff. I have had the privilege of spending a few weeks most summers up in the islands and cannot wait for a summer full of outdoor adventures. My mom grew up in France, so I grew up speaking both English and French at home and am looking forward to a full French immersion environment. I'm a rising junior at Scripps College in Claremont, California, and am studying French and politics, as well as dance. I am so looking forward to tree climbing, icy dips, long conversations and quiet contemplation shared with you all. À bientôt!
Stella Gardner – Caretaker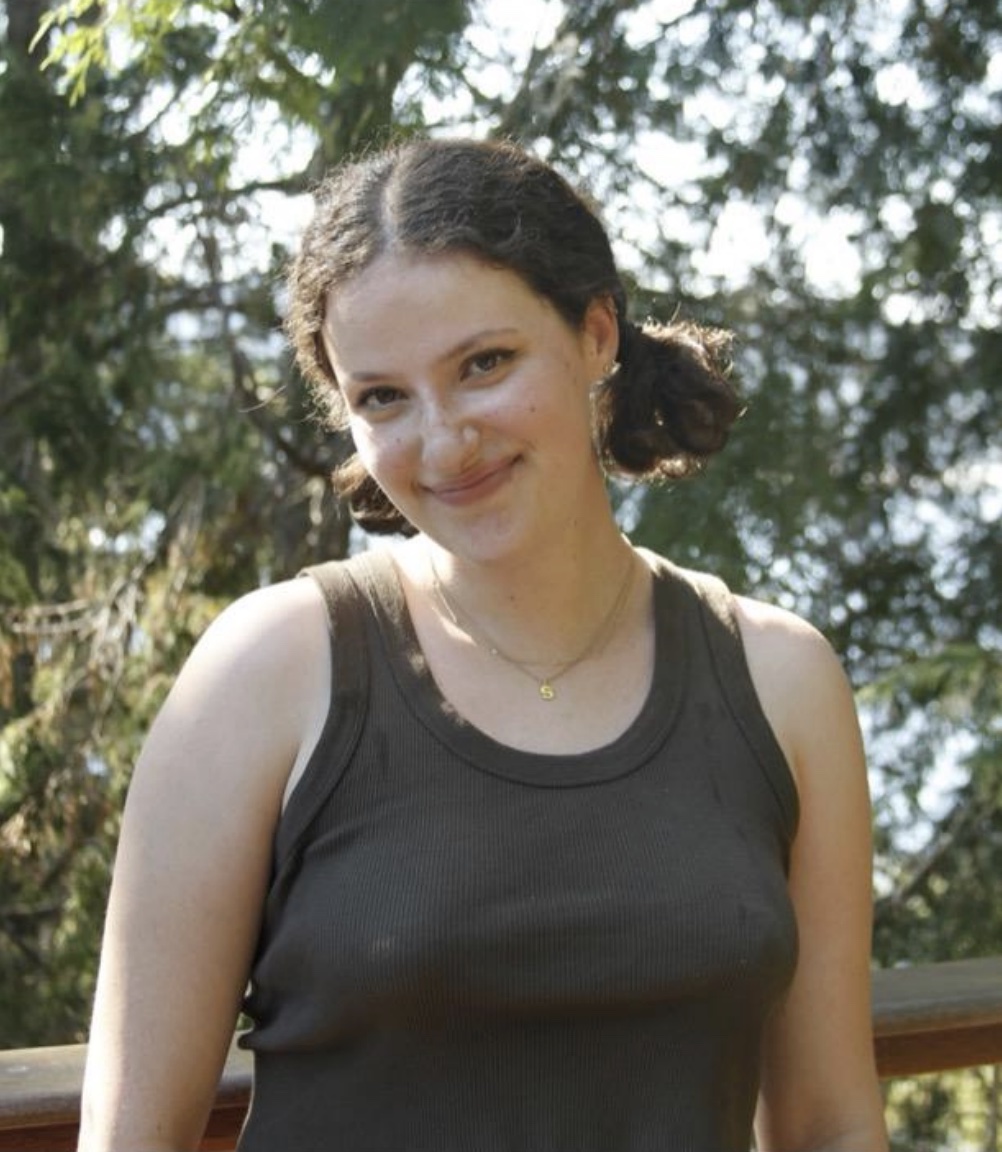 Salut tout le monde! My name is Stella and I will be working as the nounou to Odette and Delphine this summer. I spent my first summer on Canoe when I was 12 years old. Since then I have spent 7 years on the island; 6 years as a camper and 1 as an assistant! I grew up in Seattle, WA, and am currently attending college in St. Paul, MN. In college I am studying Geography and Music- I love making and looking at maps! In my free time I enjoy playing music, spending time outside, and reading. I am so excited to spend this summer with you all! À bientôt!
Sully Misner – Session 4 Counselor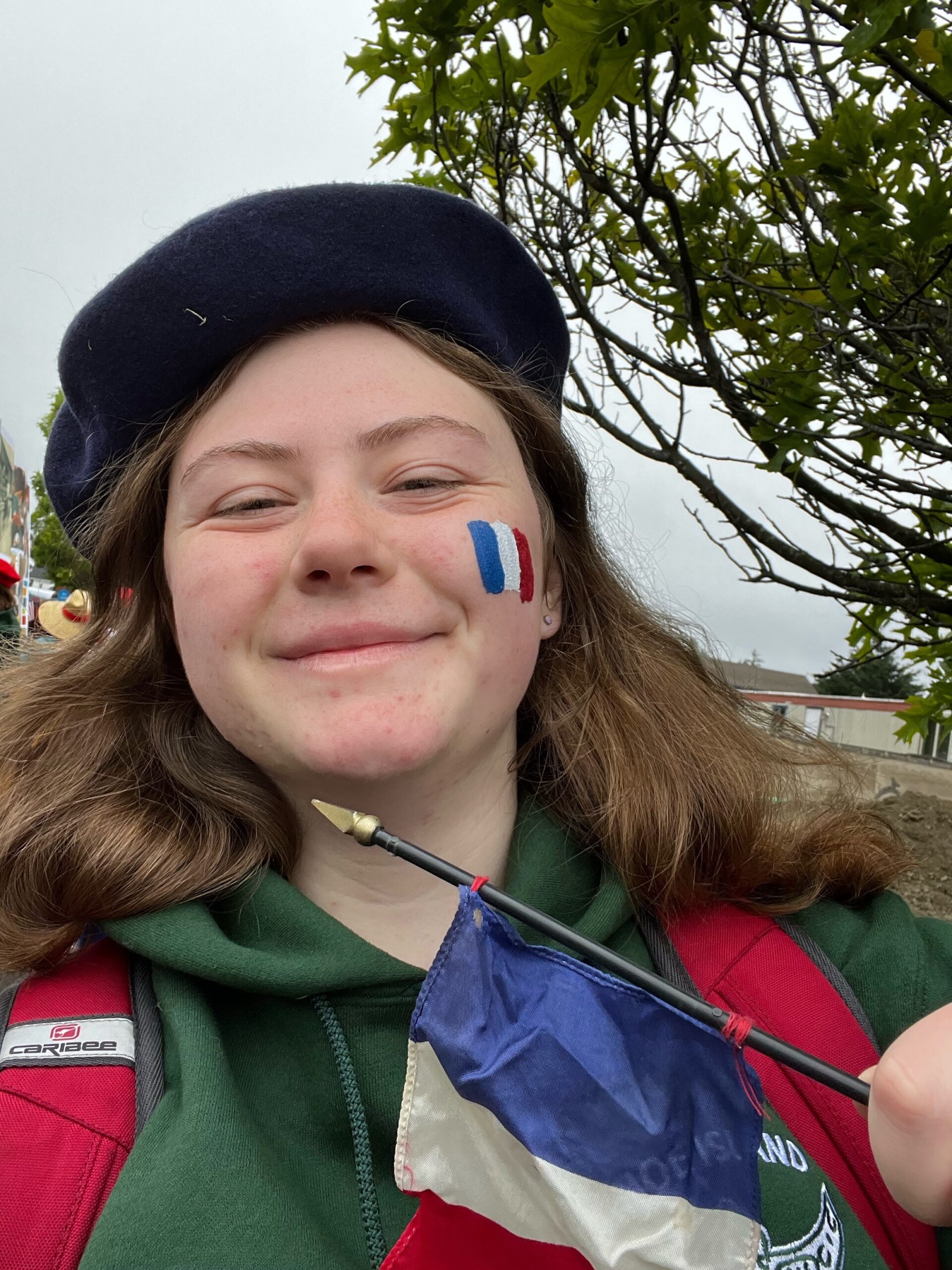 Bonjour tout le monde! Je m'applle Sully and I am so excited to come back once more to Canoe island. I am a longtime camper and assistant and I am honored to return this year as a counselor. I'm a Washington native but I am currently living in the Bay Area and attending Santa Clara University. There, I am studying French Language and Culture, and I cannot wait to continue francophone fun this summer. Some of my favorite Canoe activities include ceramics, crafts, exploring the island, and taking in the stunning nature of the San Juans. I can't wait to share of these amazing things with all of you! À très bientôt!
"My daughter is excited and gearing up for her second summer as a counselor! At college, she's teaching French to kids in a local grade school, and her French professor asked her to be a writing tutor for a 300-level French literature class. (I figure I can brag about this to you, since you got her started–she never had a lick of French before her first session at Canoe Island, less than 6 years ago!) Thank you for helping her find her passion!" ~Lori, Portland, OR