The unique architecture and ambiance of Canoe Island French Camp make a comfortable setting for your stay, whether you are a camper, a family, or an adult on the island for a weekend event.
During their stay, campers can enjoy:
a heated swimming pool
a tennis court
a grass volleyball court/sports field
an archery range
a huge stone fire ring
an 18-person and a 14-person canoe
kayaks, paddleboards, and snorkeling equipment
more than two miles of well-maintained trails
Experience Canoe Island virtually with these 360 degree views of both the tent area and La Plage at Malmaison, hosted by Bubbli: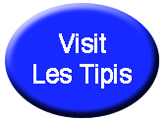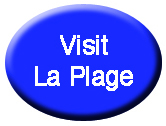 Camp buildings include:
Maxim's, a carpeted dining room overlooking the pool and the waters of Indian Cove.
Two-story bibliothèque filled with both English and French stories, histories, and books about nature and travel.
Malmaison that includes staff housing and a modern kitchen where campers concoct French desserts and full meals in French cuisine class.
Le Ritz game room with Ping Pong and babyfoot (foosball) and a second kitchen for French cuisine class.
Le Colombier, a stone water tower modeled after a French dovecote with an open-air room at the top.
The Longhouse theater for camp performances, designed after Native American longhouses used in the area in the past.
L'Atelier, the open-air art workshop.
Campers live in canvas tents on wooden platforms with electricity, cots and mattresses, and a wooden storage box for each camper. Up to six campers of the same age stay with one counselor in each tent.
"What the camp has done for my children is just indescribable – they received such positive experiences and treasured the memories." ~ Michele, Austin, TX