Help Us Glass Up the Greenhouse!
From Wednesday, August 12th through Saturday, August 15th, CIFC has the unique opportunity to raise funds with help from the San Juan Island Community Foundation. We are asking for help in purchasing clear panels for our newly constructed greenhouse. The San Juan Island Community Foundation will match every donation during the virtual fair. With community contributions of $500 and a match from the SJICF, we would be able to fully complete the greenhouse by the end of August. A donation of any amount will go a long way to helping us complete the greenhouse. To be matched, donations must be made through the San Juan Island Community Foundation.
This summer our year-round staff members have focused on infrastructure improvements while the facility has been closed. In the last two years, we have established a vegetable garden on the island. This garden serves as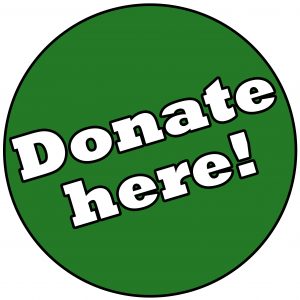 both a source of organic produce for our phenomenal chefs and will be a tool for camper education. In the last three months, the greenhouse was designed and constructed by Executive Director Ben Straub with assistance from our caretaker, Will Kier. Every piece of lumber in the greenhouse comes from cedar trees that we felled and milled on Canoe Island, making the project both cost efficient and environmentally friendly. The greenhouse will allow us to get a head start on our gardens in the springtime before program participants arrive and will also allow us to finish tomatoes and other tricky plants. We hope you will consider a contribution to this exciting facility project.
---
Underwater Power Cable Replacement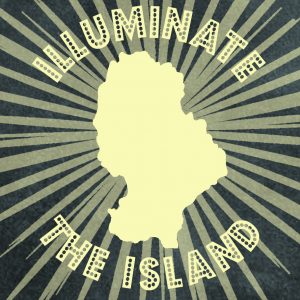 As both a non-profit and a small business, the COVID-19 pandemic has had a large impact on CIFC. 89% of our revenue comes from event fees and tuition, and we have been forced to cancel the entirety of our spring season. In a normal year, our fees and tuition allow us to cover all of our annual operating expenses and additionally put aside funds in anticipation of large expenses. For the past five years, we have been building a fund to replace the power cable that supplies Canoe Island with electricity. Dr. Austin installed this power cable in 1967 and it has already surpassed its life expectancy. We plan to replace the cable in November of 2021. The project will cost approximately $250,000. Without this power cable, Canoe Island French Camp would not exist.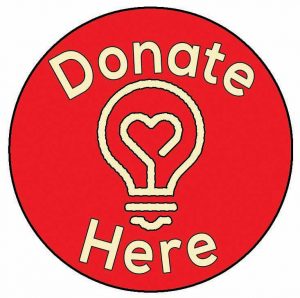 In 2020, we anticipate that we will not be able to put aside any funds for this project, and we fear we may need to deplete part of our emergency funds in response to the shortfall caused by the pandemic. We are soliciting support from CIFC friends and alumni to help Illuminate the Island.
The cost of the cable itself (aside from permits, excavation, barge fees, and labor) is $12 per foot and the cable is 2200 feet long, making a total of $26,400. A contribution of any amount, from one foot to 2200 feet, will help sustain CIFC through this difficult time. If you are in a position to help, please consider making a donation that will literally keep the lights on for years to come.
---
50th Anniversary Gala
We would like to acknowledge and thank the big-hearted businesses who made in-kind contributions to our 50th Anniversary Gala. The gala would not have been possible without their support and generosity.
---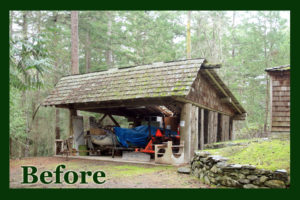 HELP US RAISE THE ROOF
Thanks to generous families and alumni, we have raised over $19,000 in support of our new art facility, the Atelier. Our current Atelier is Dr. Austin's llama barn, a rustic building that's open to the outdoors. The new, two-story Atelier will offer a beautiful, enclosed work space for art students as well as a second floor for French classes. These improvements will have a huge impact on CIFC campers for generations to come.
We plan to break ground in September 2017 and have the new space ready for campers in the summer of 2018. At a projected cost of $60,000, we still need your support to raise the roof. Please consider making a donation to our Facility Fund in support of this project.
Donations can be made online here; if you can send a check CIFC will receive the full benefit of your donation. Of course, we can send you a thank you gift if you would like a CIFC memento. Don't forget to take your receipt to work as your employer might be able to match your gift to double your donation to CIFC.
Together we can make this happen!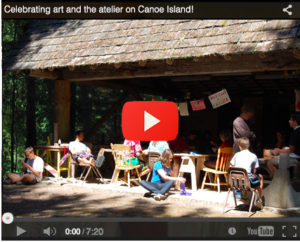 In support of the construction of the new atelier, we asked some of our campers and counselors to share their thoughts about the art program at Canoe Island French Camp and why our campers deserve a new facility. Un grand merci to all our alumni who contributed to this video!
---
CIFC Scholarship Fund
Each year Canoe Island French Camp offers financial aid to children whose families cannot afford the full tuition. Your donations to this fund help to cover their fees and allow us to welcome a wide variety of fantastic children to Canoe Island French Camp programming.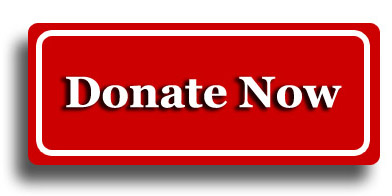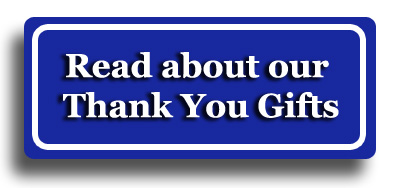 If you would like 100% of your donation to benefit CIFC, please donate via check. Send checks to PO Box 370, Orcas, WA 98280, and include our printable donation form.
If you are considering a significant donation or are doing estate planning, please contact our Executive Director personally to discuss options for endowment donations, living trusts, or other donation options. Thank you for your support!
*** Please check with your employer to see if your organization offers matching charitable donations!!
---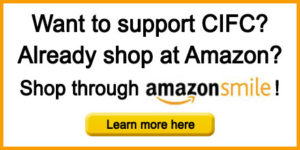 If you already shop on Amazon.com, consider supporting Canoe Island French Camp by shopping through AmazonSmile. On AmazonSmile, you'll find the same products and prices as those available on Amazon.com and for every purchase you make, Amazon will donate 0.5% of the price to CIFC. It's free and easy to use, and Canoe Island campers will benefit from the donations! All contributions will support our scholarship fund. Click on the image to the left to learn more.
"I can tell you as a camp parent, she has benefited enormously from the wonderful enriching, inspiring and educational facility you have created on Canoe Island with your camp. Canoe Island French camp has been a unique and treasured experience for our daughter. She often shares her experience with her family and friends, for example; the camp outs, whale watching, camp songs and the amazing food. She grew physically, mentally and culturally from her time at Canoe. She also remains very close to her Canoe friends. To Sarah, Canoe Island is heaven on earth." ~ Dorothy, Sleepy Hollow, NY