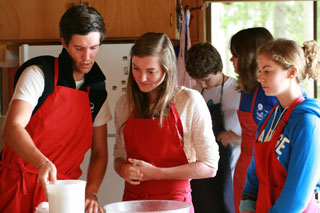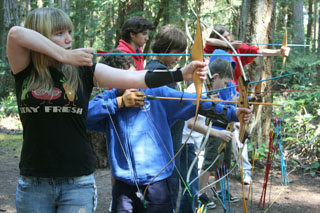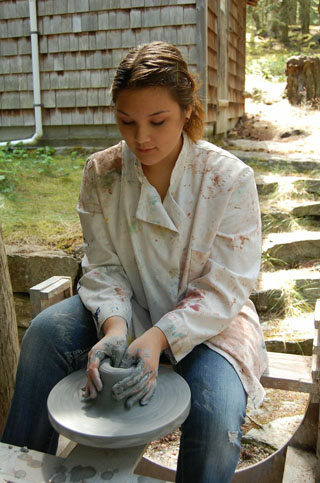 Canoe Island campers choose their own activities allowing them to try something new or continue something they already love to do. Mornings at camp start with activities that run for two days: fencing, French cuisine, French culture, theater, nature, art, photography, archery, and tennis, followed by an hour-long French language class at 5 different levels. Each day after lunch, campers choose from a variety of options including swimming, kayaking, paddleboarding, archery, art, sports, snorkeling, and ceramics. Evening programs include campfires, theatrical and musical productions, beach cookouts and campfires, camp-wide games, and astronomy. Outdoor barbecues happen each week and a gala Bon Voyage Banquet, talent show, and awards ceremony end each session.
Once a week on Grasse Matinée, campers can sleep in and then order breakfast between 9 and 10 am. After breakfast and flag-raising, everyone gathers on Inspiration Point overlooking Indian Cove to reflect on their previous week's experiences and to sing songs. In the afternoon our talent show, Le Spectacle de Jacques Martin (named after a French children's TV show host), provides an opportunity for individuals and small groups to perform on an instrument, sing a song, read a poem, or dance.
During Session 2, campers have the opportunity to explore the San Juan Islands by canoeing, kayaking, hiking, or biking. Theme Day occurs at the end of the last week of each session when counselors and campers alike dress up and take part in fun theme-oriented games and activities all day long.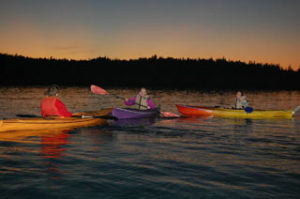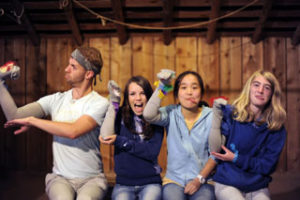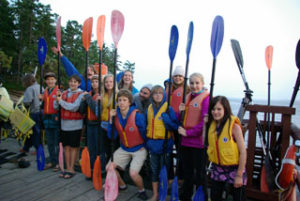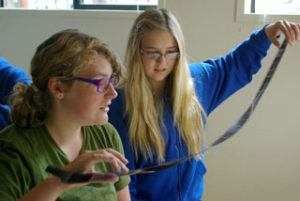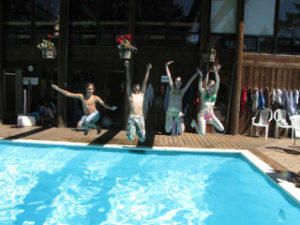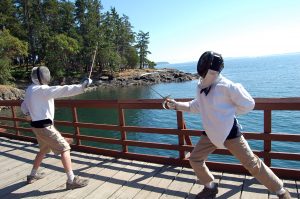 "Gracie had a wonderful time at Canoe Island. "It was SO awesome," she has said to me and her mother about 1.3 million times. I was a little nervous of her going since it was such a long period of time and the first she's ever been away from her parents, but it looks as though she had the time of her life. She's regaled us with stories of archery and capture the flag, kayaking and theater classes. She loved her little teepee mates ("See you next year?!" they kept asking on the ferry back), enjoyed the counselors, liked the cooks, and the two dogs." ~ Jonathan, Seattle, WA