Half of our counselors come from France specifically to bring French culture and a native accent to campers. We personally interview every candidate, receive at least two positive professional references, and do background checks on all staff including our support staff. French applicants come with the highest recommendations from respected international counselor agencies that interview them, check references, do background checks and guarantee their respectability. Together with the American counselors, they form an energetic, enthusiastic and fun team to provide a memorable summer experience for your child.
Executive Director

Ben Straub, originally from Eastern Pennsylvania, serves as Canoe Island's executive director. Ben brings fine technical and mechanical skills to most applications of construction, woodworking, metalworking and manufacturing. Before coming to Washington, he produced and sold museum-quality kaleidoscopes and wooden accessories that were represented in approximately 130 galleries nationwide. Ben has been involved with two philanthropic efforts in South America.
Camp Director

Margaret Schafer has filled many roles on Canoe Island (including animatrice!) and now serves as the Camp Director. She hails from Illinois and has a background in French and English literature, as well as a graduate degree in information science. She has studied, traveled, and worked in France. Margaret lives year-round on Canoe Island with Ben and their dogs and their daughter, Odette, and enjoys metalworking, woodworking, and hiking in her free time.
Program Coordinator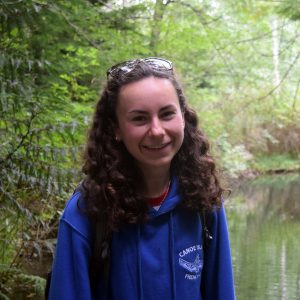 Isabel Alexander, originally from Seattle, has held many previous roles on Canoe Island including counselor, assistant, and even camper! She now serves as CIFC's program coordinator and is so excited to be living full time in the San Juan Islands. Isabel is a graduate of Bowdoin College in Maine where she studied French, biology, and environmental studies. She also spent six months living with a host family in Bordeaux and Hossegor, France. In her free time, she enjoys hiking, dancing, and writing creative nonfiction.
Outdoor Educator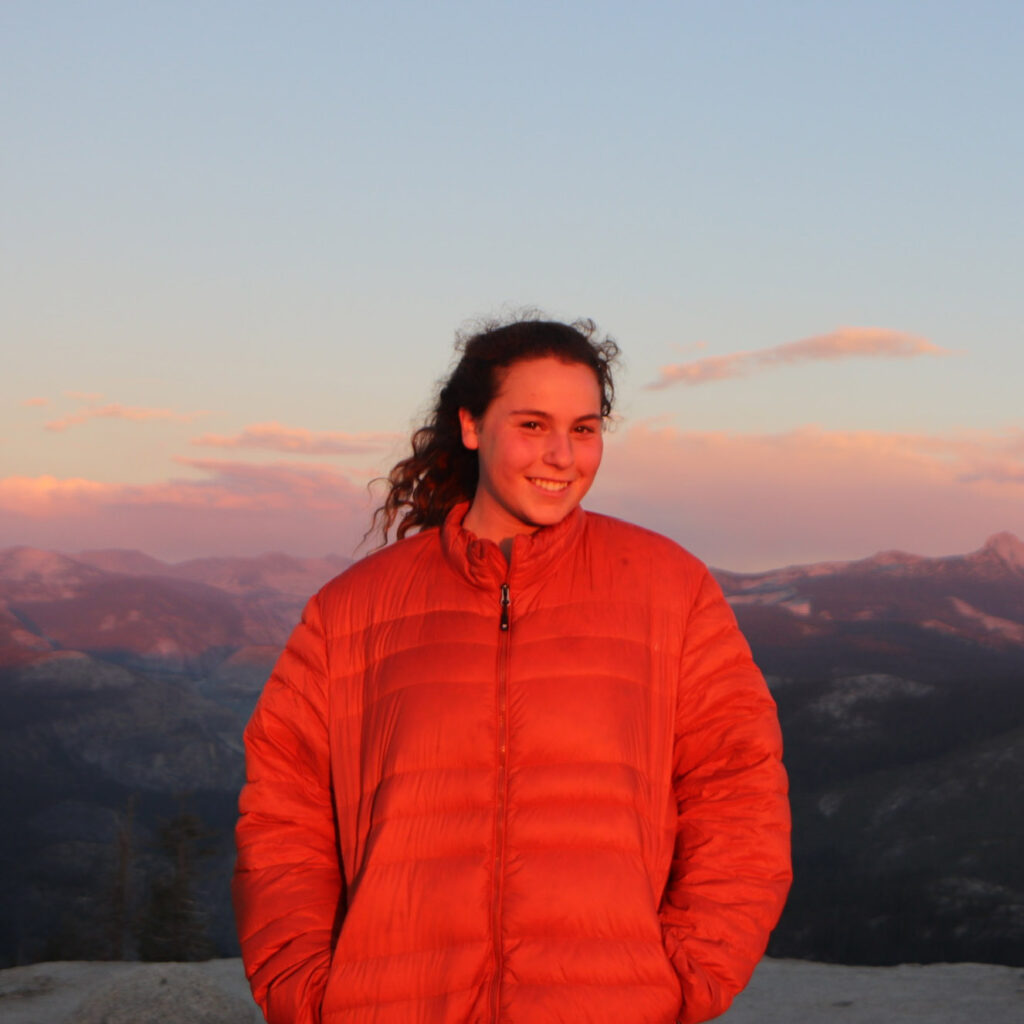 Ali Morrow is a Washington native and serves as CIFC's Outdoor Educator. Inspired by the wealth of biodiversity on Canoe and around the San Juan Islands, she loves to share her knowledge of the islands' flora and fauna with campers. Ali's background is in Earth Systems and Political Philosophy and is a certified EMT, Wilderness First Responder, and Salish Sea Marina Naturalisit. In her free time, Ali enjoys ceramics, kayaking, hiking, and traveling.
Camp Dogs

Eloise and Adelaide live year-round on Canoe Island. They are sweet and well-behaved Australian Shepherds who love playing catch and learning new tricks. The dogs spend most of their time outdoors and do not enter the dining hall or tipis or go on the pool deck.
Cecilia

Cecilia (Isabel's dog) also lives year-round on Canoe Island. She's a red merle Australian Shepherd from Chehalis, WA. Cecilia enjoys playing fetch, frolicking on the beach, chewing pieces of firewood, and hiking on Orcas Island. She's sweet and fun-loving and adores Canoe Island.
2022 SUMMER STAFF
YANN DARDONVILLE – head counselor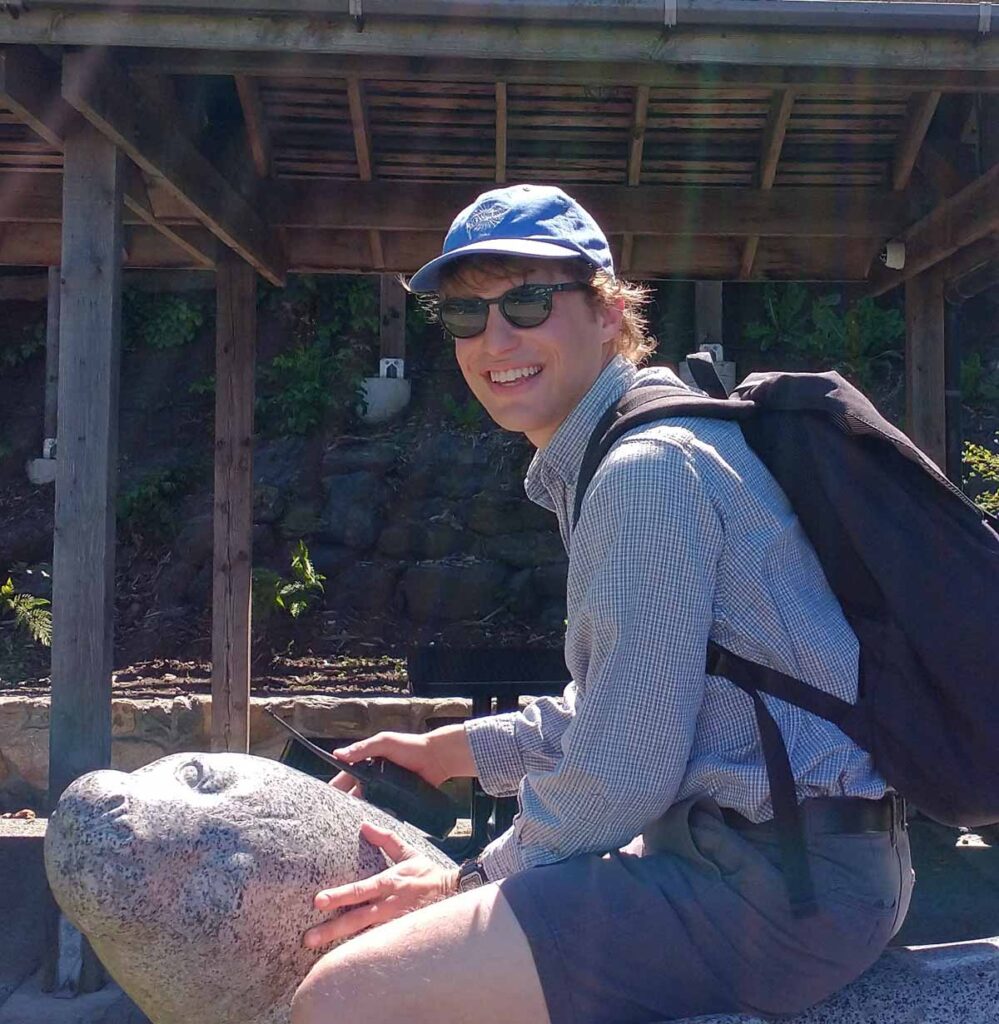 Bonjour tout le monde ! Je m'appelle Yann, et je suis tellement heureux d'être de retour à Canoe cet été, cette fois en tant que head counselor. I'm French-American : I was born in Paris but grew up in Seattle for most of my life. I spent the last two years teaching English near Nantes, in the northwest of France, where I could actually find my name in souvenir shops (Yann is a Breton name!). J'aime faire de la musique (jouer de la guitare et chanter), lire et écrire, dessiner et fabriquer des pâtes fraiches (make fresh pasta). After Canoe, I will head to Amsterdam in the Netherlands for graduate school. J'ai vraiment hâte de passer cet été avec vous !
WILLA BARNETT – caretaker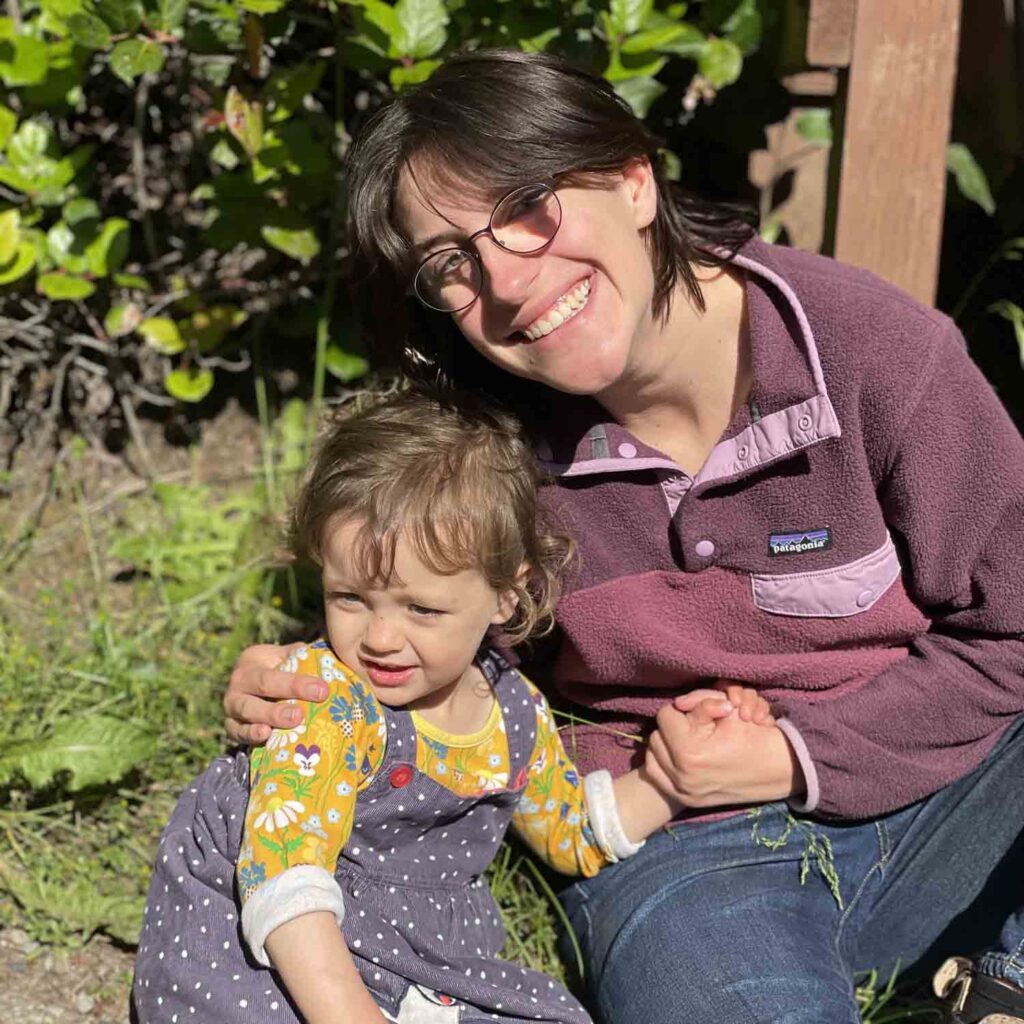 Salut tout le monde! My name is Willa and I will be working as the nounou to Odette at Canoe this summer. I just returned back to the USA after spending the semester abroad in London for classical acting. It is so nice to be back in nature. When I'm not writing a bio you can find me writing songs, making theater or spending time outdoors. So excited to meet everyone! À bientôt!
OSKAR BINNERT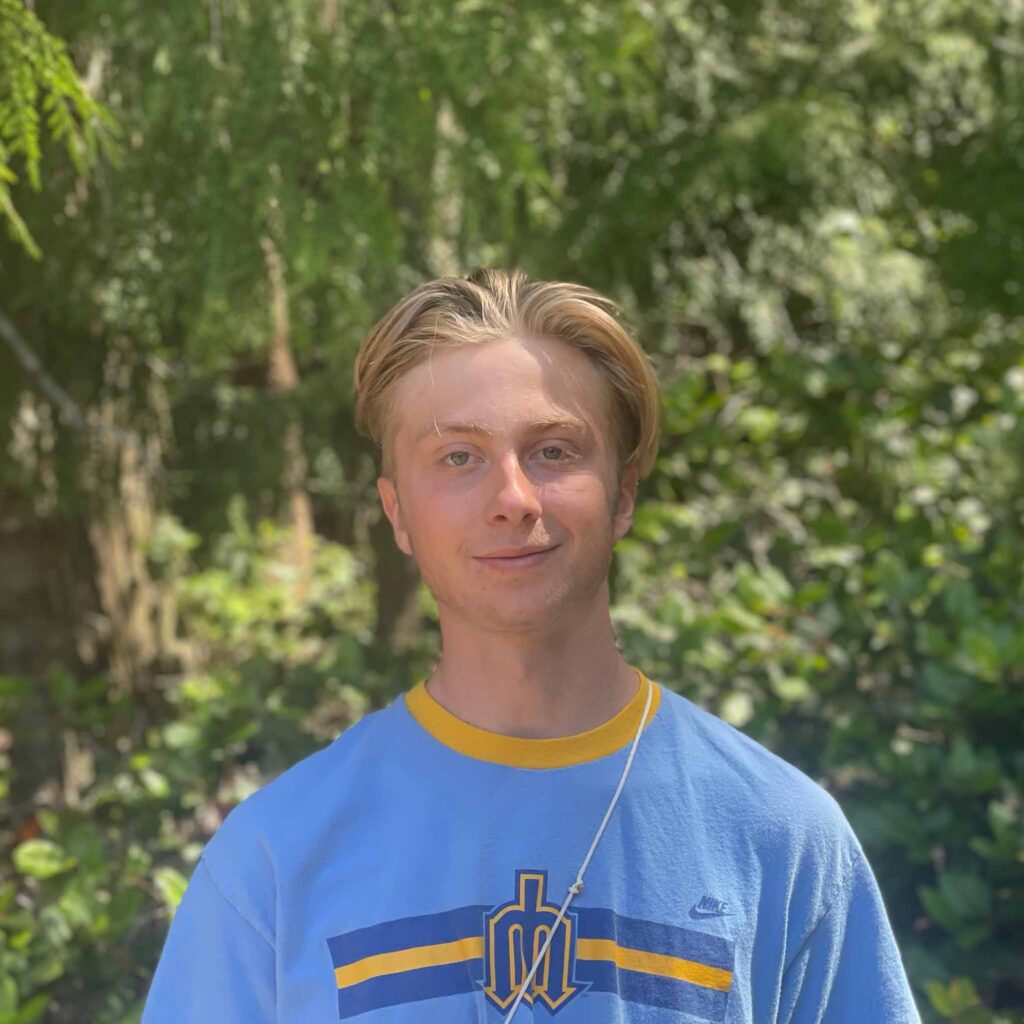 Bonjour à tous! Je m'appelle Oskar et je suis français, de Paris. I love sailing, playing games, and learning new languages. I also love sharing the few things that I know! I cannot wait to meet all of you. See you soon!
ANDRÉS BOLIVAR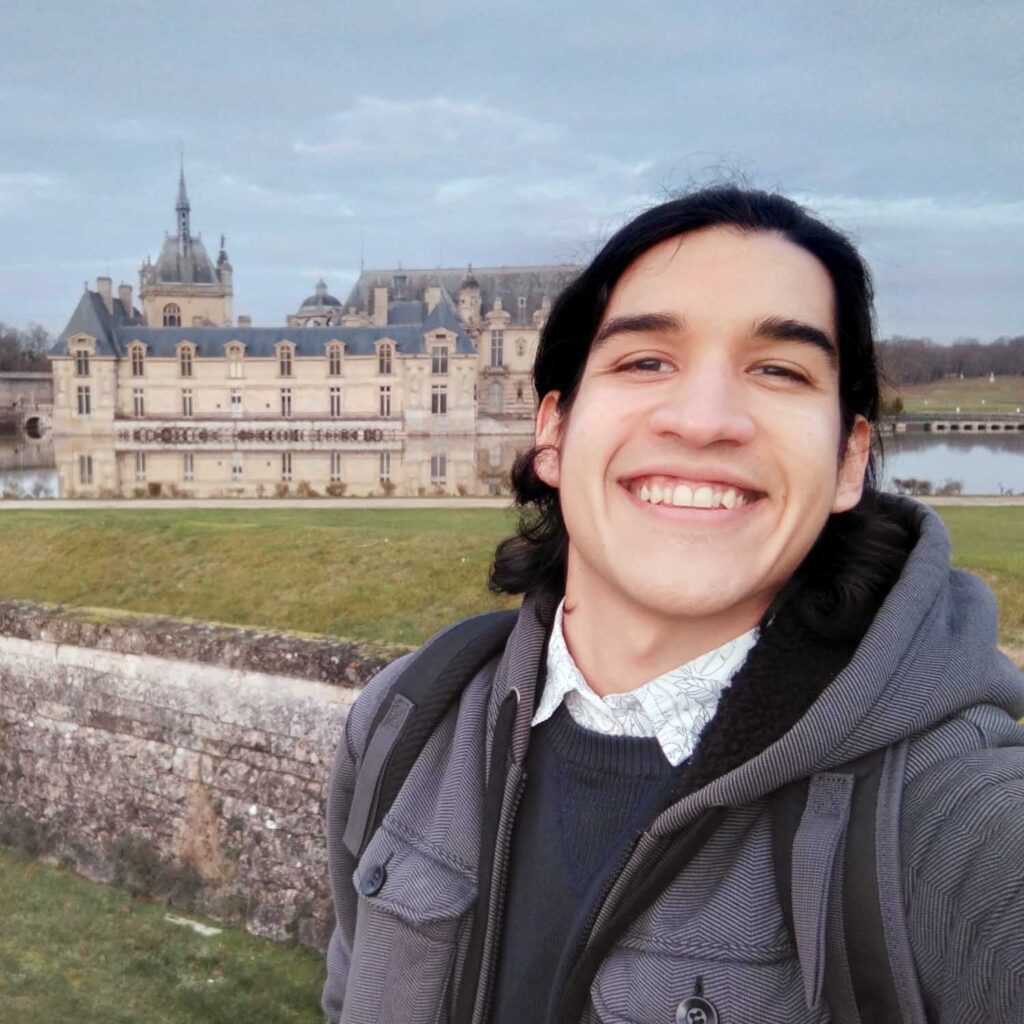 Salut les amis! My name's Andrés and I'm 24 years old. I'm from Venezuela in South America, but I've been living and working in the north of France since last year. After summer I'm going to Prague, in the Czech Republic, to continue my studies ! I love languages, architecture, photography, music, swimming, cooking and baking, reading and playing games! I can't wait to meet you! À très bientôt!

MAGALI DE BRUYN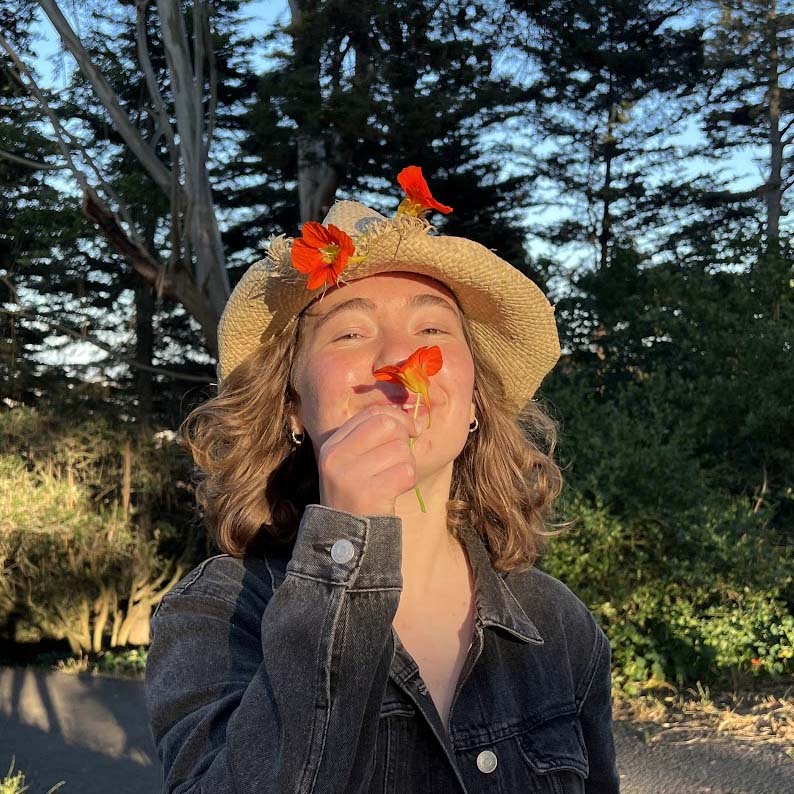 Coucou les futurs ami.e.s! Moi, c'est Magali. I am so excited to be spending this summer with you and look forward to a ton of fun! I am originally from Belgium (the land of chocolate, waffles, and fries!) but have now lived more time outside of my home country than inside! I moved to California (the San Francisco Bay Area) when I was 11 and have lived there now for about 7 years, on-and-off. Together with Ali (yes, I'm very lucky!), I've also studied a semester each in Seoul (South Korea), Hyderabad (India), Berlin (Germany), and London (UK)! For my junior and senior years of high school, I moved to a stunning rural part of India near Mumbai called the Western Ghats, where I grew my love of nature, sustainability, running, yoga, and Indian food. Throughout these years and across these places, I've also really enjoyed learning languages, working on repairing bikes, and swimming in open water. Looking forward to doing some of that with you! Trop hâte!
ANNA FELDMAN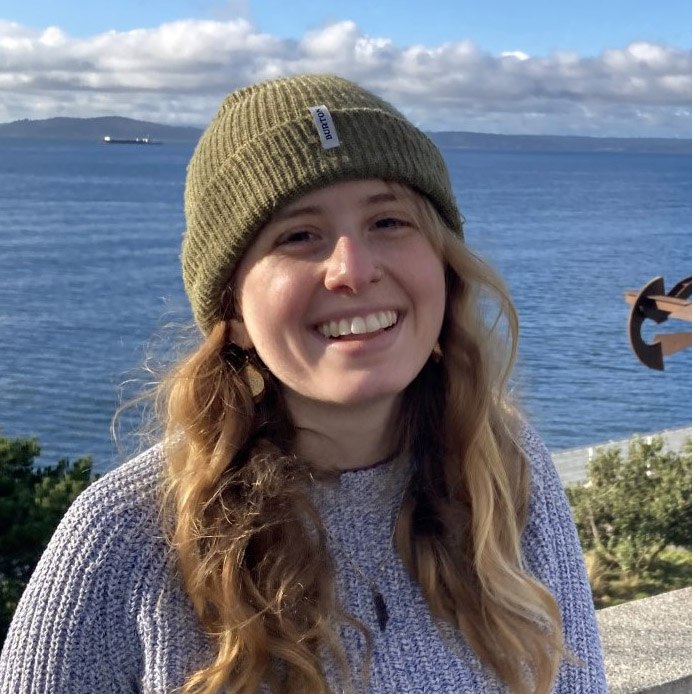 Salut! My name is Anna (pronounced Ah-na) and I can't wait to come back for my second year as a camp counselor at Canoe Island. I was born and raised in Madison, Wisconsin and just graduated from the University of Wisconsin-Madison. My family comes from Ukraine, and my first language was Russian. I have always loved to travel and learn about different cultures. The summer after I finished high school, I went on a month-long trip through France and Spain where I had the opportunity to practice my French and eat some yummy food! Last summer was my first time on Canoe, and I loved the island and spending time with everyone on it. Since then, I spent the fall backpacking in Montana and graduated this spring. I am so excited to be back on the island. À bientôt!
MONRIQUE HENNIG
Coucou! I feel extremely lucky to be able to FINALLY return to camp after the tough challenges of the past couple of years. This will be my second summer on Canoe and I've been eager to return to my "home away from home" ever since I said "au revoir" in 2019. I have a passion for languages, teaching, and travel. I have taught English in France and spent the last 2 years teaching French online in South Africa, where I'm from. I've also studied yoga in India. I love the safe space camp provides for creative expression, cultivating relationships, and embracing individuality while still contributing to our little island community. I look forward to another unforgettable summer with campers and staff alike. A très bientôt!
CAROLINE MOORE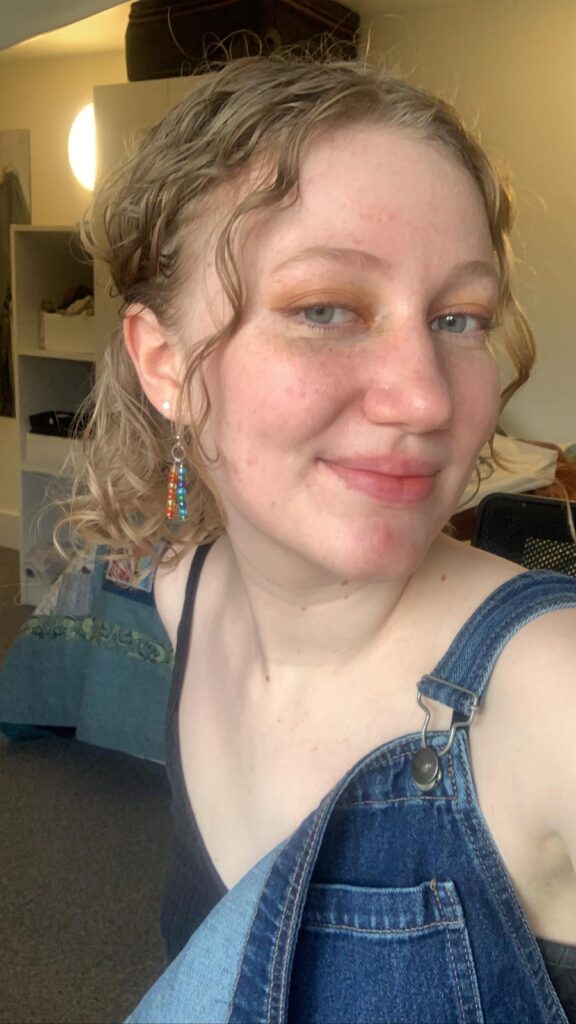 Salut tout le monde! My name is Caroline and I'm very excited for my first summer at Canoe as a counselor (I was a camper for a few summers in middle school). I currently live in the UK and am studying Anthropology at the University College London. I am excited to be returning to the Pacific Northwest as I am from Portland, Oregon originally. I attended a French International school through elementary and middle school, and am excited to share my love of the language and culture this summer. I'm very excited to meet all of you and am sure it will be a great summer! À très bientôt!
BRYANNA STEVENS-HARWOOD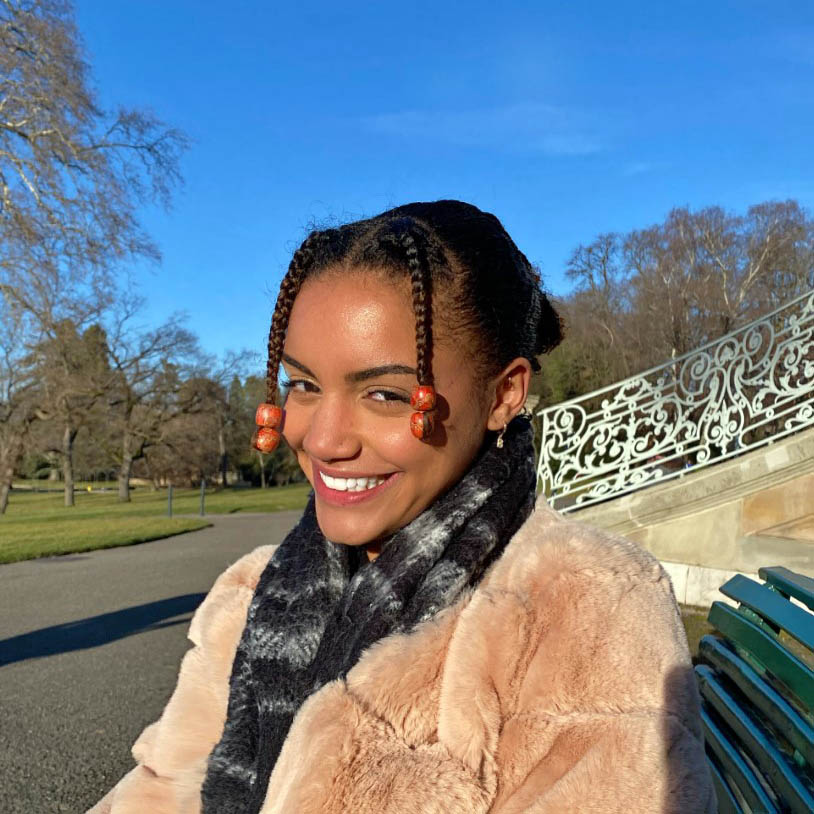 Coucou tout le monde! My name is Breezy, and I couldn't be more delighted to meet everyone this summer. I first attended Canoe Island Summer Camp as a camper back in 2014, and am SO thrilled to be returning back – this time as a camp counsellor! I was raised in Snoqualmie, Washington and currently attend the University of Bristol in England, where I study Law and French. Last year, I was lucky enough to spend the entire year studying abroad in Bordeaux, France, immersing myself in life, culture, and food! Although I have been having a truly lovely time in Europe, I'm eager to get back to my roots – the immersive landscape of the West Coast, the crisp air, the rich, welcoming scent of cedar trees – and, of course, Canoe! I feel immensely grateful to have this experience of being a Canoe camp counsellor, and I just know this summer is going to be fantastic. À bientôt!
IRIS THWAITS
Salut! My name is Iris and I am so, so pumped to spend this summer at Canoe. I spent two summers as a camper back in 2015 & 16 and although I haven't been back since, the joy and wonder of Canoe has stuck with me through the years and I can't wait to share that experience with all of you again as a counselor this time! I've spent my last few years studying English and French at Whitman College and will graduate in May, but I grew up in Seattle and have had the immense privilege of spending quite a bit of time in the San Juan Islands as well, tidepooling, whale watching, and rock scrambling. I love to fill my days writing and drawing, crafting, running/dancing/hiking, seeking out sunny spots, and saying yes to all sorts of new experiences!
ANIA TURECZEK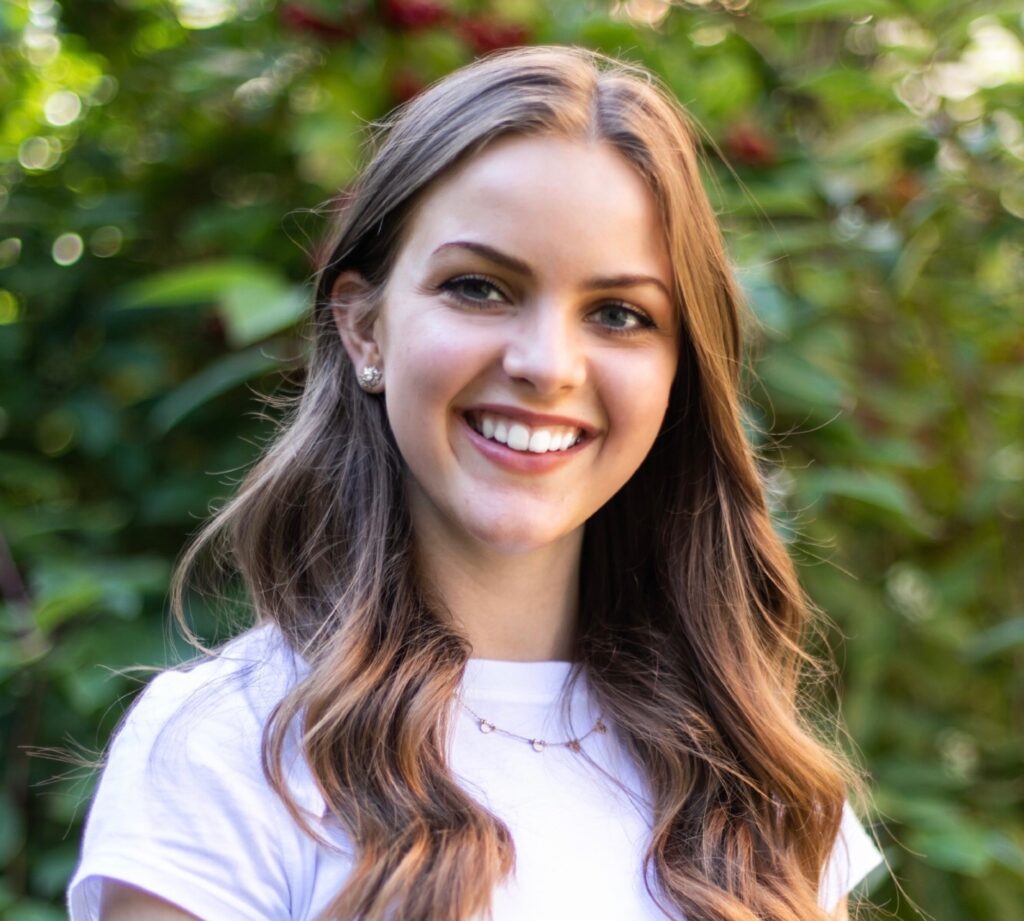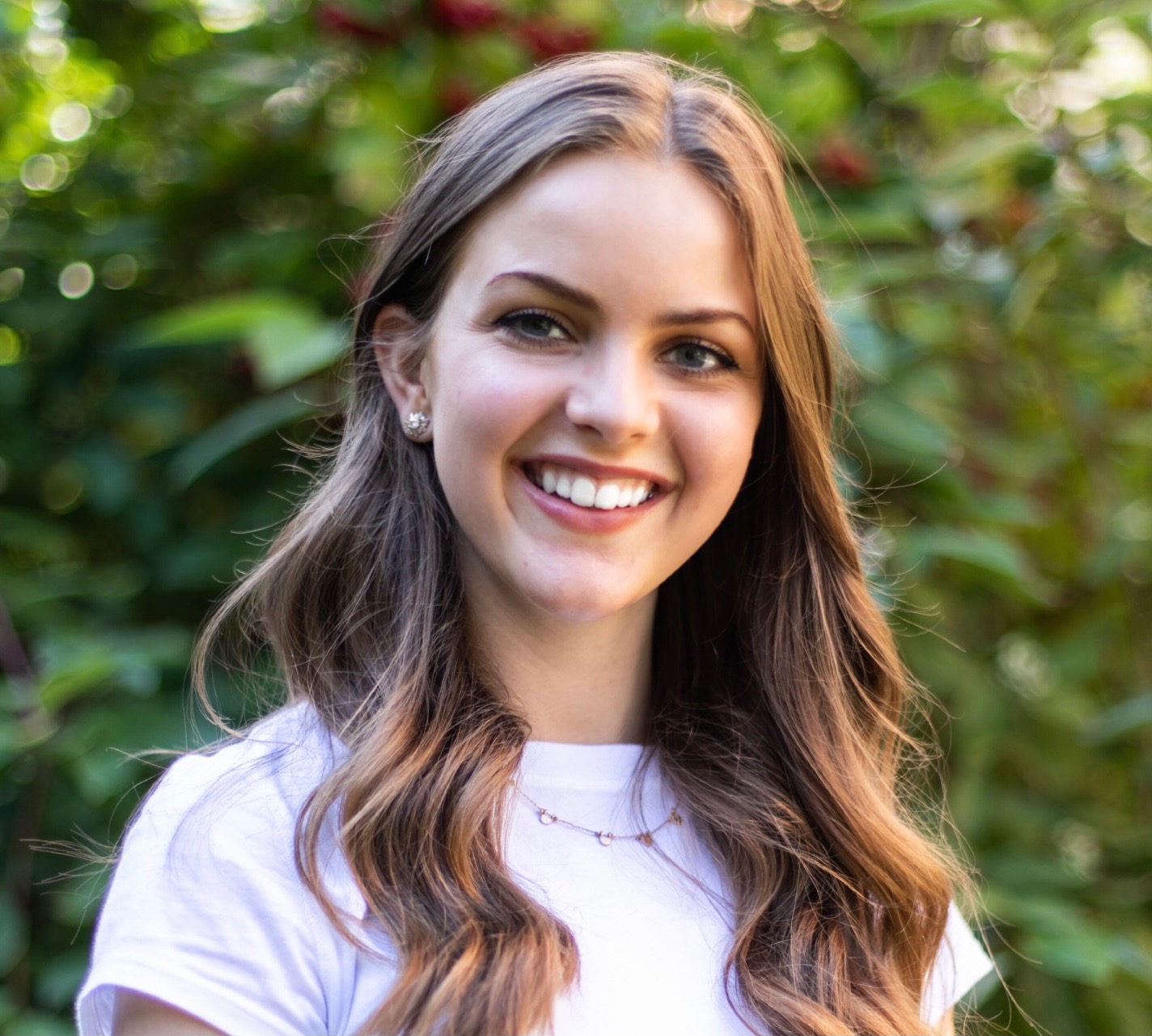 Salut à tous! My name is Ania (pronounced On-ya) and I am super excited to be a camp counselor for the first time this summer on Canoe Island! I am originally from New Jersey and I now live in Seattle. Currently, I am in the Honors Program at the University of Washington where I am studying Public Health and French. My dad's side of the family is from the Normandie region of France, so I visit France every few years to see my relatives. For spring break I'll be doing a program called WOOFING where I'll be working on a farm in the Burgogne region of France, and I am super excited to visit a region that I've never been to before! In my free time I love cooking, doing yoga, and hiking the beautiful trails of the PNW. I can't wait to meet you all this summer, à bientôt!
GAËL VIDAL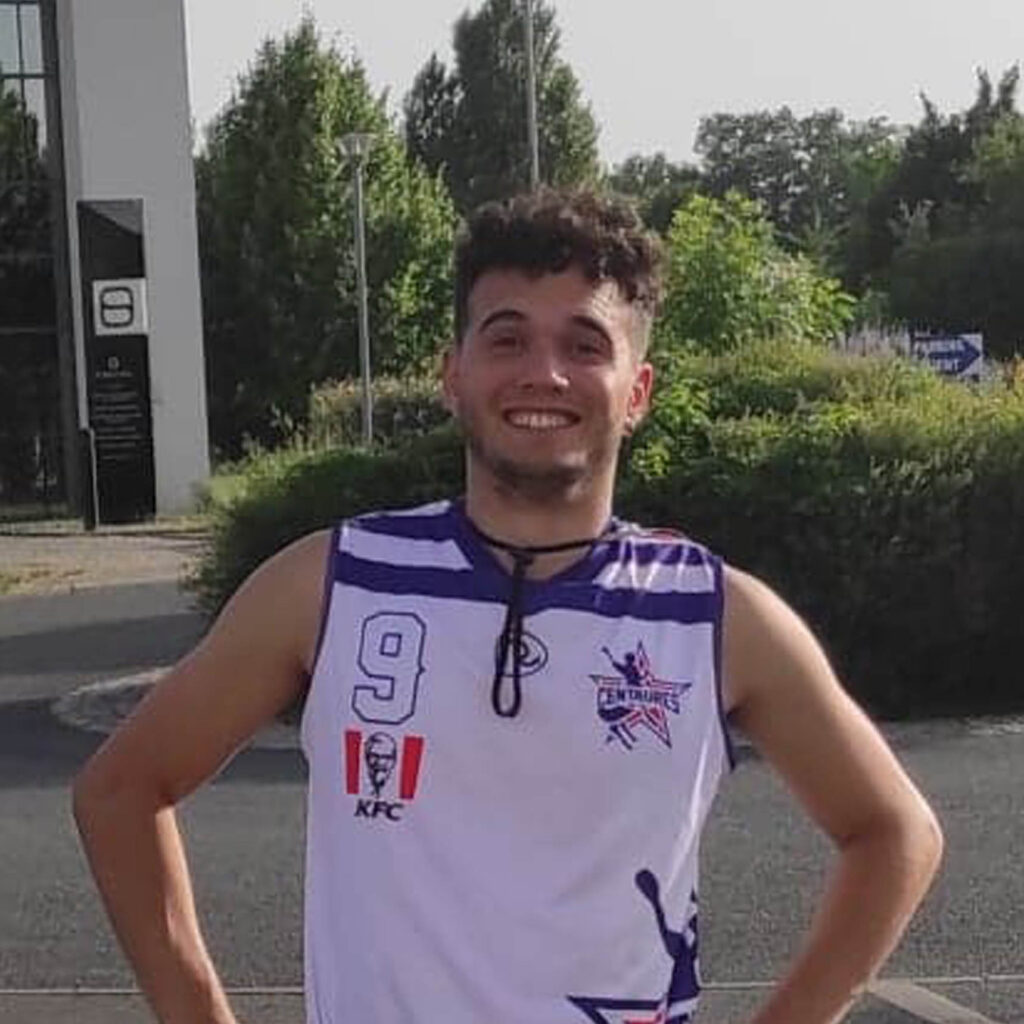 Salut ! Moi c'est Gaël. Je suis trop content de vous rencontrer cet été, au cours des différentes sessions. Je viens du Sud de la France, j'ai grandi en Provence. Je fais beaucoup de sport d'équipe comme le football américain, le soccer mais aussi faire des grands jeux en extérieur. J'aime aussi beaucoup chanter et danser et j'espère que vous êtes motivés pour faire plein d'activités.
"My daughter is excited and gearing up for her second summer as a counselor! At college, she's teaching French to kids in a local grade school, and her French professor asked her to be a writing tutor for a 300-level French literature class. (I figure I can brag about this to you, since you got her started–she never had a lick of French before her first session at Canoe Island, less than 6 years ago!) Thank you for helping her find her passion!" ~Lori, Portland, OR