Half of our counselors come from France specifically to bring French culture and a native accent to campers. We personally interview every candidate, receive at least two positive professional references, and do background checks on all staff including our support staff. French applicants come with the highest recommendations from respected international counselor agencies that interview them, check references, do background checks and guarantee their respectability. Together with the American counselors, they form an energetic, enthusiastic and fun team to provide a memorable summer experience for your child.
Directors
Canoe Island French Camp is led by the husband and wife team of Joseph Jones, Executive Director, and Connie Jones, Camp Director, who live year round on the island. They have more than 30 years of experience running some of the Northwest's most respected camp programs. Joseph has a geology and natural resource undergraduate background, and a graduate degree in science education and education administration. He has extensive experience in land, sea and air search and rescue and emergency medical response. Connie has lived, studied and traveled extensively in France. She has an English literature degree, was a certified teacher, a past EMT, and a reporter, editor, and restaurant reviewer prior to joining Joseph in camp operations.
Administrative and Development Director
Margaret Schafer assists with registration, parent contact, marketing duties, and technology oversight for Canoe Island French Camp as part of the year-round staff. Margaret hails from Illinois and has a background in French and English literature, as well as a graduate degree in information science. She has studied and worked in France and worked as a counselor on Canoe Island in 2010.

Program Director and Marketing Coordinator
Sarah has her Masters in Environmental Education from Western Washington University and certificates in both non-profit administration and leadership and northwest natural history from the North Cascades Institute. Her Bachelors' Degrees are in French and Psychology. She looks forward to continued work with staff and campers to ensure a positive atmosphere of exploration and discovery of French language, culture and the San Juan Islands. She is a member of Leadership San Juan Islands, an island leadership development program aimed at cultivating community leadership amongst our island communities. She hopes to see you soon here at Canoe Island French Camp!

Facility Manager
Ben Straub, originally from Eastern Pennsylvania, is a part of the year round staff of Canoe Island French Camp. Ben brings fine technical and mechanical skills to most applications of construction, woodworking, metalworking and manufacturing. Before coming to Washington, he produced and sold museum-quality kaleidoscopes and wooden accessories that were represented in approximately 130 galleries nationwide. Ben has been involved with two philanthropic efforts in South America.

Activity Coordinator & Lead Outdoor Educator
Max Thomas has a passion for teaching and has been doing so for the past 10 years. After receiving his B.A.S. in Outdoor Education from the University of Minnesota Duluth, Max has taught in a variety of settings including national parks, non-profits, and school districts. For the past 3 years he has worked in the North Cascades and is excited to bring his knowledge of natural and cultural history, as well as his love of adventure, to Canoe Island.

Camp Dogs
Razzberry, Eloise, and Adelaide all live year-round on Canoe Island. They are sweet and well-behaved Australian Shepherds who love playing catch and learning new tricks. The three dogs spend most of their time outdoors and do not enter the dining hall or tipis or go on the pool deck.
2016 SUMMER STAFF
TESS ALMQUIST
Salut tout le monde! This will be my fifth year at Canoe Island. I was twice a camper, spent one summer as the Maintenance Assistant, and I am now looking forward to returning for my second summer as a Counselor. This year, I spent a semester abroad studying in Poitiers, France, and travelling throughout Europe. I am 23 years old and grew up in Bend, Or. and will graduate this June with a Bachelors Degree in French and Statistics from Southern Oregon University in Ashland. I am a certified lifeguard with CPR/First Aid. Interests of mine include kayaking, paddle boarding, playing tennis, hanging with friends, and enjoying the outdoors. A bientôt!

LINDSEY ARRINGTON
Hey gang! I'm Lindsey and this will be my first year on Canoe Island. Originally from Seattle, I grew up in Missouri and have been living in Europe for the last five years teaching English. After graduating with a French degree from Willamette University, I spent two years in northwest France, and even though I don't live there anymore, I still consider my little city of Angers my home on this side of the Atlantic. Aside from languages, I love being outside and playing games (especially field games, but I love soccer and volleyball as well). I also like cooking, music, riding my bike, and the cinema. I'm so excited to come back to the most beautiful part of the country and am looking forward to a great summer!! A très bientôt!

PAUL GUGUEN
Bonjour à tous ! My name is Paul, I am 19 and I live in Aix en Provence, South of France (the city of the painter Cezanne), where I study economics at university. I'm so excited to be counselor on Canoe Island, 30 years after my father was counselor there! Canoe Island French Camp is linked to my family for 3 generations, so I am excited to share with you an unforgettable adventure this summer. Since I was born I have lived in several areas in France (Paris, Bretagne, Provence) which has allowed me to know a lot about French culture. I can't wait to share with you my passions for soccer, French cuisine, astronomy, music, cinema and outdoor big games but above all discover yours ! A très vite !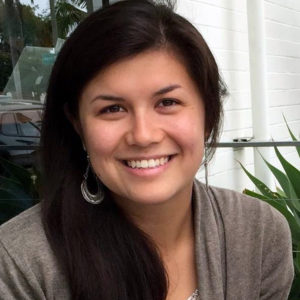 DANIELLE JOHNSON
Salut tout le monde! I'm Danielle, and I'm very much looking forward to joining the staff at Canoe Island French Camp for the first time! I'm from Santa Barbara, CA, and currently live in Cayenne, French Guiana– where I've been teaching English to middle and high school students. I finished my bachelor's degree in 2014, majoring in International Affairs and minoring in French and Sustainable Development. I lived in Cameroon for a semester of studies, have played piano for many years, and have been passionate about soccer for as long as I can remember. I can additionally share a love of reading, singing, photography, crafts, world travel, and being outside whenever possible with you all. I can't wait for all the learning and fun we are sure to have this summer! A très bientôt!

GALEN KING
Salut tout le monde!! My name is Galen King, I am 21 years old, and I am from Bozeman, MT. I currently live in Tacoma, WA where I will be graduating in May with a double major in French and International Political Economy from the University of Puget Sound. I am super excited to be a councilor for the first time this year on Canoe Island as I have heard so many amazing things about it! I am very passionate about social dances (swing, blues, and Argentine tango), many outdoors activities (backpacking, rock climbing, kayaking, canoeing, downhill skiing, and so many others!), reading fantasy and sci/fi books, as well, of course, about France and the French language. I have lived for a total of 15 months in France: for 10 months in high school in lower Normandy and for 5 months this past year in Dijon! I can't wait to share wonderful experiences with you all this summer, speaking the beautiful French language as well as having fun in the outdoors! A bientôt !!
AGATHE LE BOURHIS
Coucou! I can't wait to come this summer to Canoe Island, as it will be my first time. I'm 22, and I'm currently living in Helsinki, Finland, where I'm finishing my degree in geography, but I'm originally from Nantes. I have played cello since I was 6, I love every kind of music, even singing in my shower. I can spend my entire day eating and cooking, and I will be so happy to share my passion with you. But don't worry, I am very active as well, I love sports, especially water activities. I took care of kids in an orphanage in Phnom Penh, Cambodia, 4 years ago, traveling, discovering new cultures and talking about mine. Sharing is for me the best richness. It will be so good to do photography, music or cuisine with you; we will have fun, I promise! I heard so much about Canoe, and I'm sure it will be an amazing experience with all of you!
REMI LECLERCQ
Two years after my first time as a counselor on Canoe, I'm so thrilled to come back to this wonderful island and share new memories with all the staff and campers. I grew up in Lille, the biggest city in the north of France where I study International Business and languages. I am looking forward to sharing the very special northern French culture with all the campers and talk to them about theCh'tis. Traveling and spending my time outdoors are probably the things I like the most, and that's why this year I chose to spend a semester in Finland where I currently live as an exchange student. I enjoy team sports like basketball, which I have played since I was a kid, and also outdoor activities such as kayaking, climbing and swimming. Good thing we can do all that on Canoe Island! I can't wait to share all that with you campeurs!
CHARLOTTE MEGRET
Salut tout le monde! My name is Charlotte, I am 23 years old and I come from Nouvelle Caledonie. I am a traveller and a teacher at heart and have been enjoying my life as a language teacher for two years after graduating from McGill University (Canada) with a degree in Education. I am a very bubbly and positive person and in my free time I like to draw, paint, dance ,and go scuba diving. I am super excited about sharing my passions with everyone and learning new skills as well! I went to camp every summer since I was 7 years old and have been a counselor for 5 years now, so needless to say I love camp! I'm looking forward to more amazing experiences this summer! A bientot!

JULIE PHELINE
Salut à tous ! I am so excited to come back for another summer as a counselor on Canoe Island! I can't wait to see all of you again and have fun in French class (yes, we can!) ! This year again I'll teach the cooking activity and theater. I enjoyed so much doing these activities last summer; cooking is one of my hobbies, and I love sharing the French cuisine! I will have some great experiences to share this summer. All this year I was living and studying in Helsinki (Finland), and I had the chance to travel a lot and discover different cultures and food! I am originally from Nantes in France where I graduated last year in law and languages, and I am currently in my first year of my master of international and European law. I love horse riding, sports, swimming and reading but mostly I love enjoying life! Can't wait to see you all again! A très vite!
HENRI SEGUIN
Hello everyone, my name is Henri Seguin, I am a rising sophomore at Kenyon College. I study English and Classics and hope one day to become a published author. I am half French and half American and was born in Seattle Washington. I left the US when I was nine and moved first to Abu Dhabi, then to Aix en Provence, and finally settled in Strasbourg, France. I am extremely excited to be helping out at Canoe Island as it will be my first time! I love to read and write as well as surf, sail, and snowboard. I enjoy playing all sorts of sports including soccer, tennis, and basketball. I am truly looking forward to sharing a wonderful experience this summer! A plus!
JULIAN TIFFAY
Coucou à tous! My name is Julian, and this will be my first time as camp counselor at Canoe Island. I am very much looking forward to a summer filled with fun, adventure, and new friendships – en français, bien sûr! I am currently taking a year off from university to gain work experience in education, interning as a teaching assistant ( en français et en maths ) at international schools in Tanzania and Thailand. In September I'll be attending Seattle U to continue studies in math and education. When I'm not in a classroom, I love to explore, whether it be the pages of an excellent book, the trails of a gorgeous forest, the flavors of a plate (or other receptacle) of delicious food, or the sidewalks of a bustling city. I also really enjoy drawing, volleyball, cooking, kayaking, singing, and much else… J'ai hâte de tous vous rencontrez et mieux vous connaître cet été – à bientôt!
"My daughter is excited and gearing up for her second summer as a counselor! At college, she's teaching French to kids in a local grade school, and her French professor asked her to be a writing tutor for a 300-level French literature class. (I figure I can brag about this to you, since you got her started–she never had a lick of French before her first session at Canoe Island, less than 6 years ago!) Thank you for helping her find her passion!" ~Lori, Portland, OR