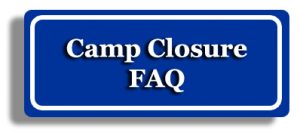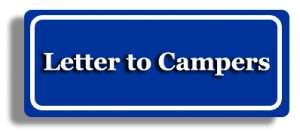 We are heartbroken to announce that CIFC has suspended all programming for the entirety of 2020 French Camp. While it has been difficult for us to come to terms with this reality, the mandates of our local health officials as well as Governor Inslee's phased reopening schedule make it impossible for camp to operate. In addition to the necessity of following state-ordered directives, we believe that this is the most responsible choice we can make at this time and the only possible decision that aligns with our values.
CIFC relies on the participation of so many extraordinary people, from the campers and counselors who come here from across the country and around the world to our dedicated staff, medical professionals, and board. We need to do everything we can to ensure their health and wellbeing, while also recognizing the potential impact of bringing groups of people from a range of geographic locations together to a remote community during and while recovering from a public health crisis. Our number one priority, this year and every year, is to protect the health and safety of our campers, their families, and our staff.
Canoe Island French Camp has thrived as an organization and as a community for 50 years because of our core values: creating a physically and emotionally safe environment for our campers and staff, and providing a program with positive and supportive social interaction and meaningful connection as the most important components. Camp is the opposite of social distancing: children and staff are in close quarters to play, learn, hug, break bread, and connect. The benefits of these close connections are tremendous, but it is obvious that we cannot hold camp as we know it in the current conditions.
We know this news will come as an enormous disappointment to our campers, staff, and wider community. It was a heartbreaking decision for us as an organization, but we believe that this is the only socially responsible route we can take. Please know that we spent many weeks making contingency plans, meeting with health professionals, and racking our brains for solutions, and that your children's health and happiness, along with their family's wellbeing, were at the forefront of our minds as we made this decision.
During these difficult times we are grateful to the families, campers, staff, and friends who make up the CIFC community. We are looking forward to welcoming all of you back to Canoe Island as soon as possible. Thank you for your understanding and support; we send our sincere wishes to you and your loved ones during this challenging time.
Sincerely,
Ben and Margaret, directors